Going Above and Beyond at Work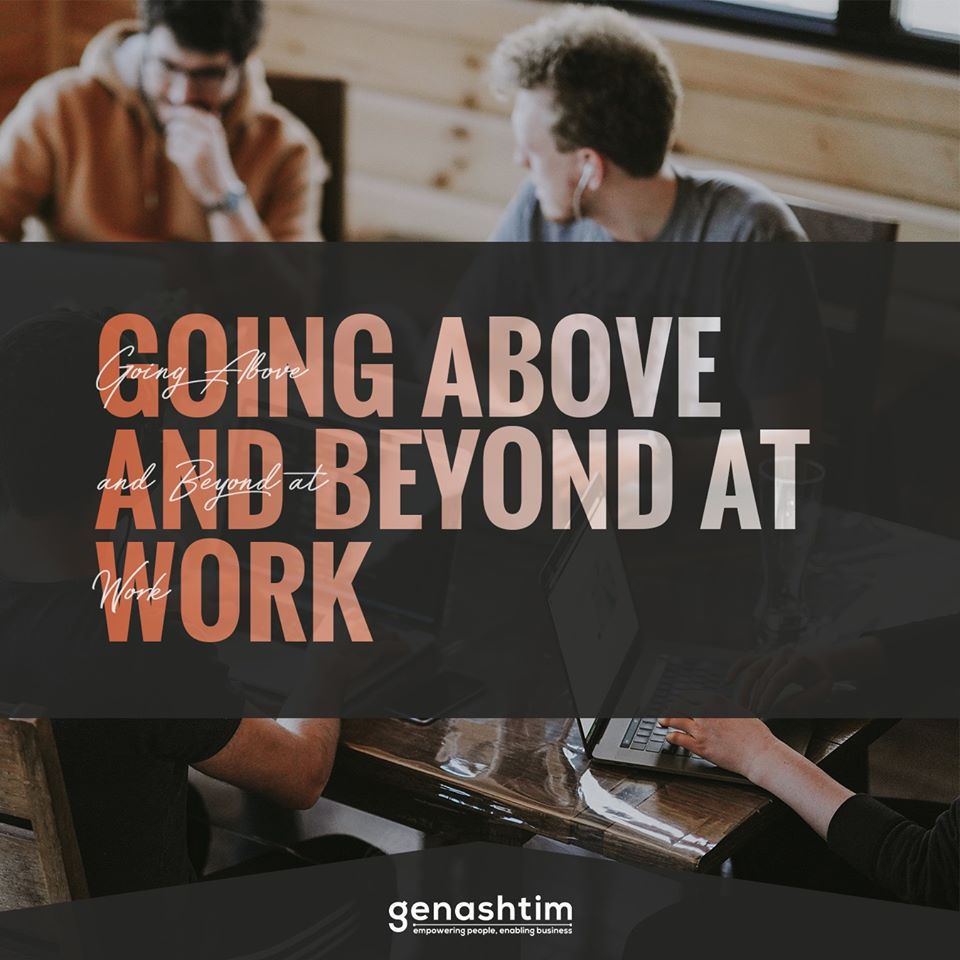 Going the extra mile in the workplace is a coveted trait. It's described as "going above and beyond."
Going above and beyond simply means taking your own initiative and not wait for cues from your manager/leader/boss to do things that constitute as work.
If you do more than what is expected of you, working during off-duty hours, and suggesting ideas that you think are productive, it's called "going above and beyond."
Employees who display this trait are acknowledged by the accordance of awards, promotions, and increments.
This means when you go above and beyond, it doesn't only benefit your company, it also rewards you.
So, going above and beyond is a win-win situation!