4 Ways to Maintain Your Professional Network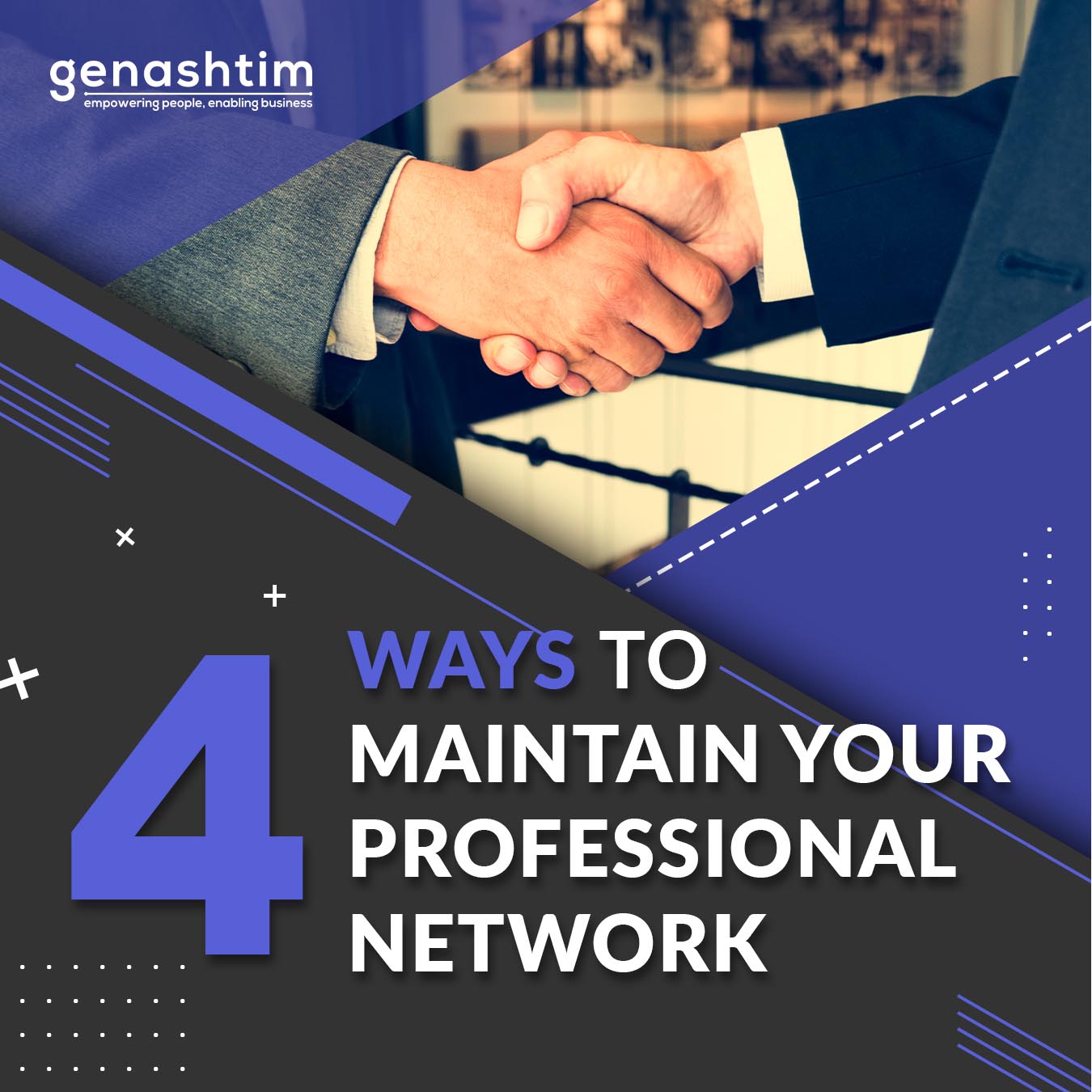 1. Use Social Media
Reach out to people or your contacts on social media and let them know that you stand behind them. You are not asking them for anything in return and there is no expectation of a reply. When they see your name, it puts you on their radar. You will also be noticed by their own contacts, and that recognition can pay off down the road.
2. Do regular check-in
For closer contacts, like a former mentor or key client you've worked with many times, don't wait for them to post something online; some people just don't participate in social media that way.
3. Always follow up
Most of us would have brought home business cards and left them on our desks with the best of intentions. After a week, we remind ourselves we need to follow up. After a month, we may avoid thinking or even looking at them.
4. Be a Connector
Become a connector by introducing your targeted person to those within your own personal network, be it facilitating a group meet-up for coffee or just finding out their interests.
Source:
https://bit.ly/2Phv5iE
Visit our news website:
https://bit.ly/3hIW5ob