Thomas Ng Talks About Social Innovation At MaGIC's Webinar Series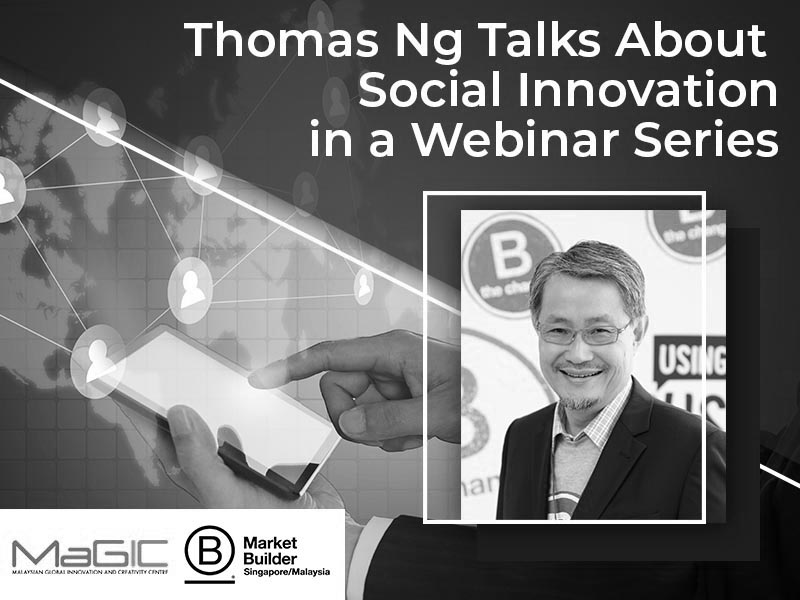 Social issues have long been present in the world and they have affected economies since. COVID 19 has escalated the issues and made them a more pressing matter because businesses from different industries are gravely affected. It is timely to discuss solutions for social issues to change the way things are done.
On the 17th of September 2020, MaGIC has dedicated an episode of its webinar series to showcase social innovation. Thomas Ng, along with another B-Corp social innovator, shared their methods and experiences on social innovation. They also highlighted its importance and how it addresses social and environmental issues.
Thomas started off with his past work experience as a senior international executive in different positions for 25 years in different continents. He shared how he strategised Genashtim's business model into providing opportunities to the margenalised sector that could withstand possible threats like the pandemic. He explained how Genashtim's WFH operation has provided employment for his staff from 10 different countries, 60% of which is made up of people with different disabilities and the other 30% are refugees, working from the comforts, safety, and convenience of their homes.
He emphasised how this type of model is gainful. He continued to share how Genashtim has received numerous awards and recognition from different organisations. Thomas explained how businesses imploring social innovation can benefit the company socially, economically, and environmentally.