Forbes Recognises Genashtim's Mission to Employ PWDS and Refugees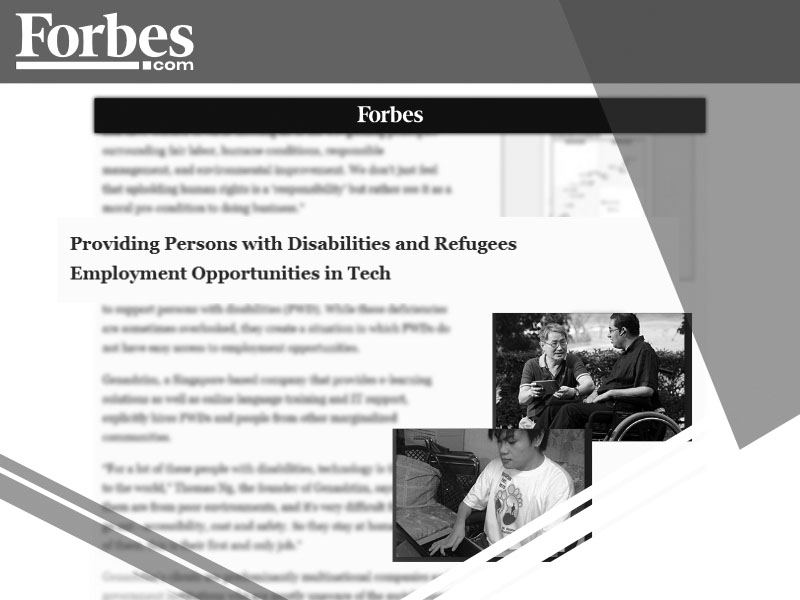 Genashtim has been featured in Forbes, an American business magazine that publishes original articles on finance, industry, investing, and marketing topics eight times a year. Forbes also reports on subjects such as technology, communications, science, politics, and law,
On September 8th 2020, this high profile media gathered several B Corp leaders to impart the strategies they are using as part of their research on purpose-driven business. Most importantly, the endeavors of building sustainable economies for the poor in the COVID-19 situation, were discussed.
In the article, Genashtim is positioned as a company that provides persons with disabilities (PWDs) and refugees, employment opportunities by leveraging technology and connecting them to the global economy.
Read more:
http://bit.ly/2DNIcGo
Read more the article on Caixin in Chinese: http://chrismarquis.blog.caixin.com/archives/235339