APAC Insider Gives Genashtim Leading Pioneer in Online Learning Award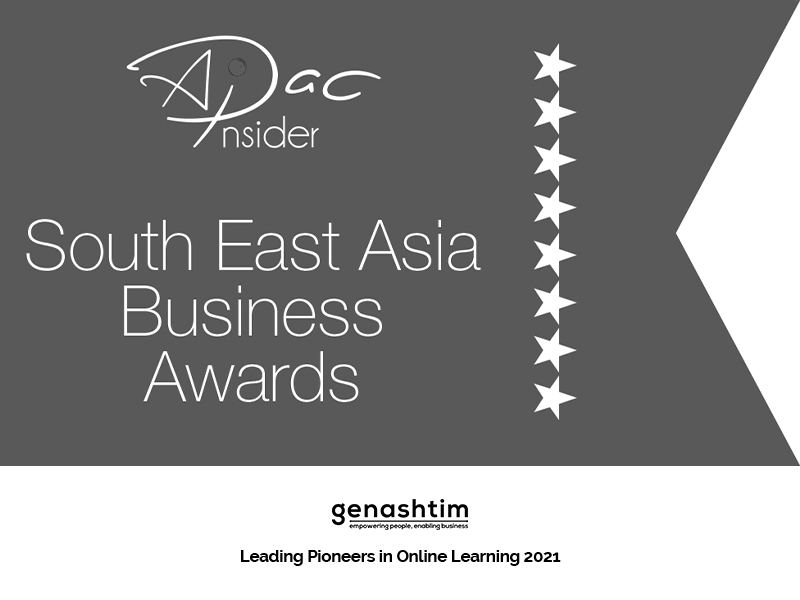 Undoubtedly, 2020 generated unprecedented challenges for many businesses. According to APAC Insider, businesses in the Southeast Asian region applied great strength and maintained momentum amid the adversities – not missing out on opportunities.
The 2021 South East Asia Business Awards recently concluded with Holly Morris, being the coordinator, expressing a congratulatory message to all the winners. The award event was hosted by APAC Insider who aim to recognise businesses that have strived to rise above and renew their expertise to cope with the ongoing and incoming challenges.  A dedicated team of professionals meticulously chose the winners for this year.
Genashtim received the "Leading Pioneers in Online Learning 2021" award. Since it was one of the companies in Southeast Asia that clearly demonstrated expertise in the online learning industry, it was a well-deserved win. Genashtim owes its success in 2020 due to its pandemic-proof business model which pioneered remote work and online learning.
The award will definitely spur Genashtim as a business to engage more robustly in social innovation and online learning services. We extend our heartfelt gratitude to APAC Insider for its prestigious recognition.
Read the directory listing that publicised the awards' winners here.