Genashtim's Aprilya Lestari is One Young World's Ambassador of the Month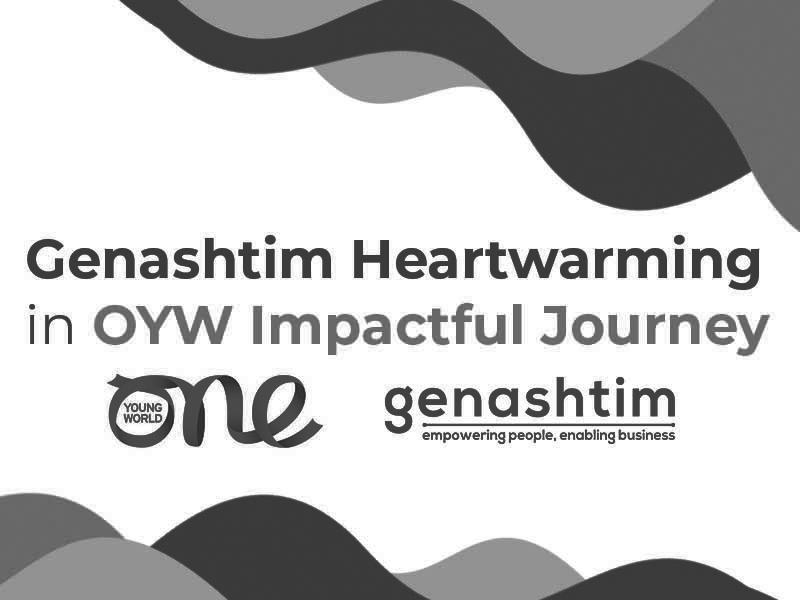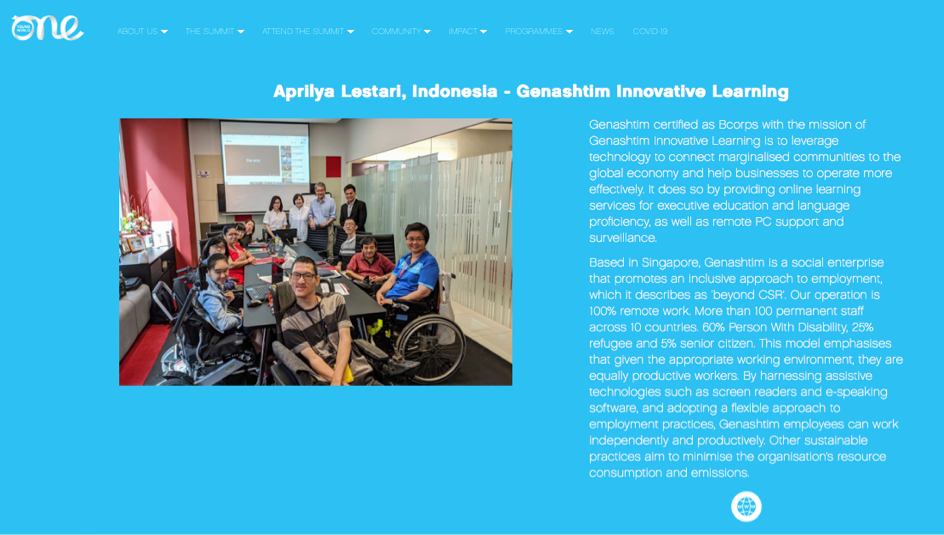 We are very proud to share that Aprilya Lestari a got featured on the One Young World platform as the "Ambassadors of the Month"
One Young World Ambassadors are leading projects in every country of the world, creating substantial social impact across all 17 Sustainable Development Goals. In this occasion, she is representing as part of Genashtim Innovative Learning, a social enterprise with a B Corps certification our mission is to leverage technology to connect marginalised communities to the global economy and help businesses to operate more effectively.
One Young World is the global forum that brings together the brightest young makers from around the world, empowering them to make lasting connections and develop solutions to some of the world's most pressing issues. ?
Checkout the full story in the official website of OYW.