Chris Marquis Shares Genashtim's 3Ps Policy In A Podcast About B Corp Companies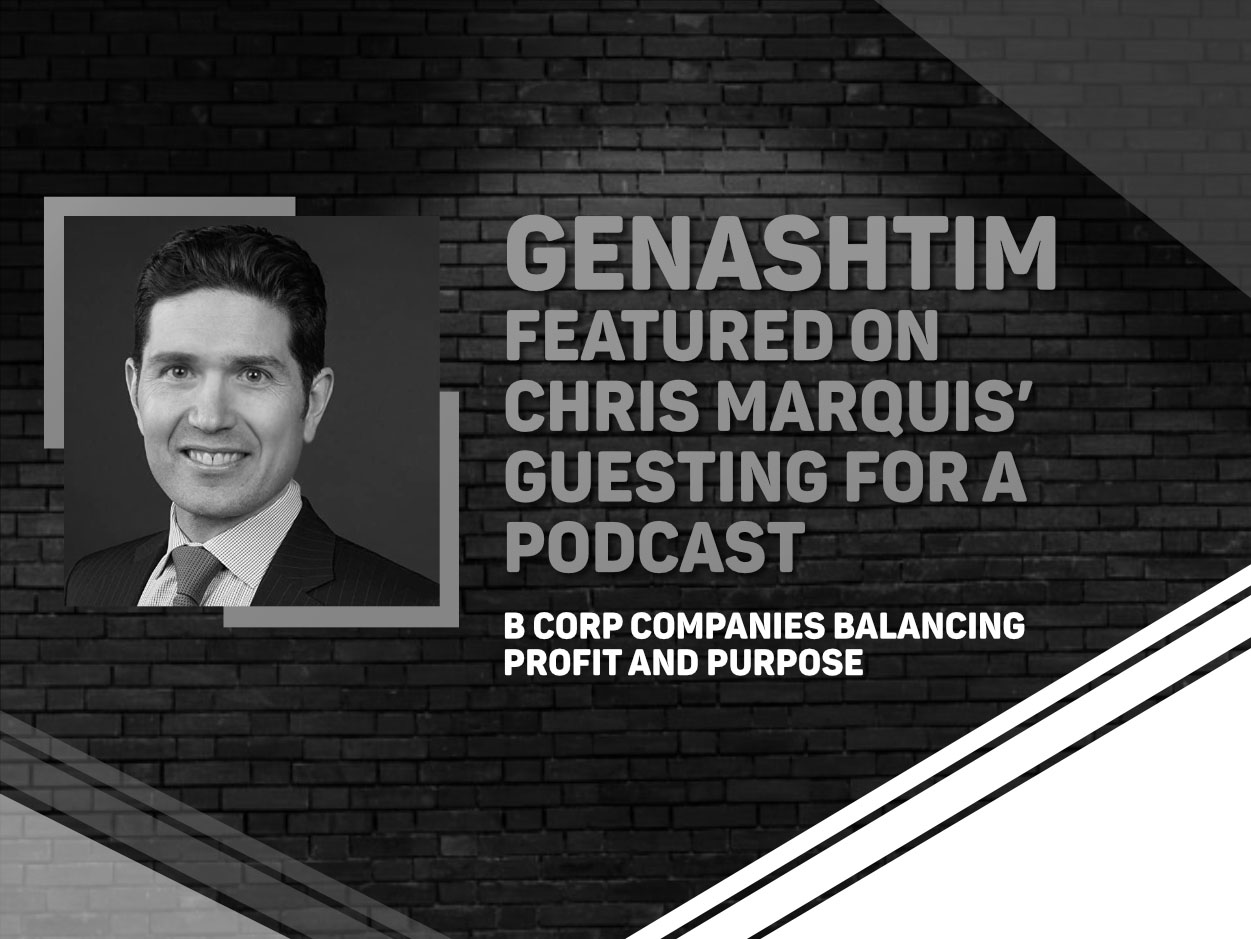 Chris Marquis, the professor of Global Sustainable Enterprise at Cornell University, was featured in Non–profit Leadership Podcast where they talked about what B Corp companies are and their impacts on the business sector. 
In the podcast, Chris explained that B Corp is remaking capitalism basing on the triple bottom line: people, planet, and profit. Through the B Lab, these corporations are verified all over the world in an attempt to reshape the business sector into becoming more socially responsible. 
One of the B Corp company that was highlighted is Genashtim. Chris spoke about how the for-profit social enterprise gives opportunities to PWDs and provides sustainable employment for people who are fit to work. This is in turn checks the social responsibility box the company aims for. 
Chris concluded that companies like Genashtim create a huge impact on the business sector and that other companies can emulate Genashtim's business model; it is important for industry leaders to use their power to make the world better. 
Listen to the full podcast here.