Blog Platform 'Medium' Features Genashtim's Social Impact Business Model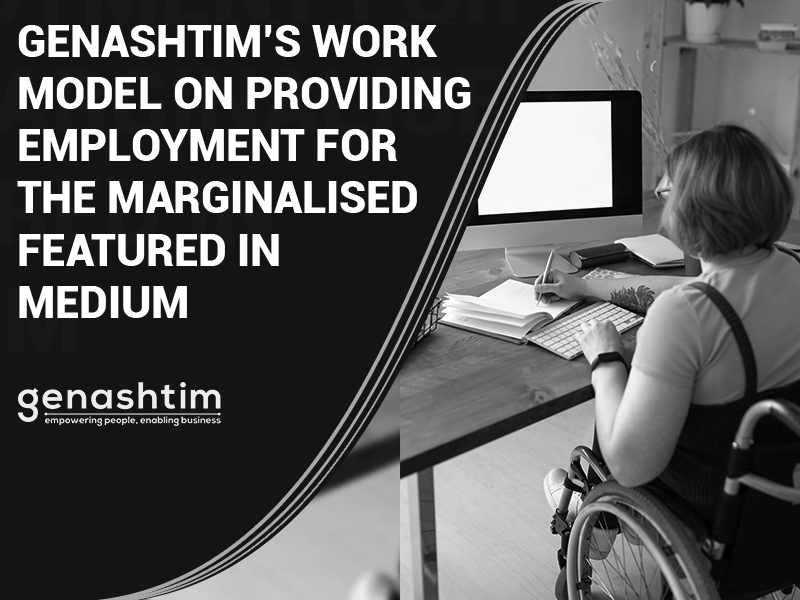 Different problems demand different solutions and Genashtim's business approach centred in employing Persons with Disabilities (PWDs) and other people in the marginalised sector like the Middle Eastern refugees, retired persons, and the LGBTQAI community, opens employment opportunities for them.
This focus in providing sustainable employment opportunities and poverty alleviation by social innovation is highlighted in the article on Medium, 'How These 4 B Corps Address Chronic Poverty and Break Down Employment Barriers.'
Genashtim is one of the four B Corporations featured in the article that was written by Christopher Marquis. Genashtim's model was discussed anecdotally on how it is uniquely designed to accommodate PWDs.
The CEO and Founder of Genashtim, Thomas Ng, shared how he was inspired to establish Genashtim and his intent to employ those who were deemed unemployable. He also explained the struggles PWDs face when out in public and how he calibrated the telework environment to support and sustain the employment of PWDs.
Businesses being a force for good benefits both the society and the businesses. Solutions to create gainful employment opportunities can break the cycle of poverty through innovative business social practices.
Read more here.