Thomas Shares Experience Working with PWDs on krASIA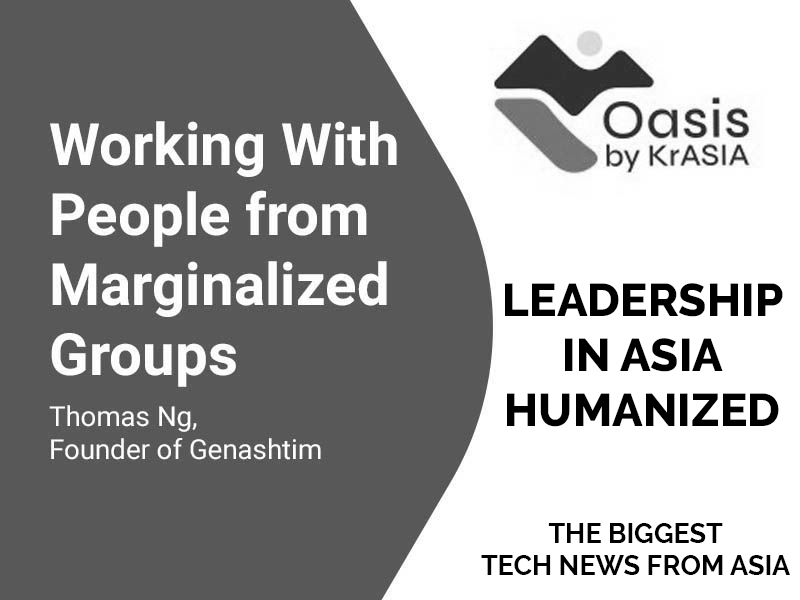 Thomas Ng was featured on Oasis'  Tuning In article for KrASIA series, titled 'Founder of Genashtim on working with people with disabilities, refugees, and other marginalized groups' which revolves around Genashtim leveraging internet technology to help people in marginalised groups to have a sustainable employment. He shared the beginnings of Genashtim and how it came to be the company that it is now. 
Thomas intimated the story behind his early retirement as a corporate expatriate and the subsequent establishment of Genashtim after he was completely blown away by how the blind could operate the computer. The fact that such skilled people are not employed left Thomas rankling. So, he took matters into his own hands and founded Genashtim to give them the platform and opportunity for employment. 
Over the years, Genashtim grew into providing employment opportunities to people with a range of disabilities, refugees, and other groups deemed unemployable. Thomas elaborated on how internet technology provides gainful employment opportunities to people via remote work. He said that Genashtim is proof of the fact that technology enables work for anyone who is anywhere in the world. 
Thomas offered clarity that his staff members are transparent and forthcoming about their physical limitations. Genashtim is built on the key competencies of its staff, whereby staff members do only what their abilities permit them while other staff members can compensate for other skills; this paved the way to a flexible work environment. 
Thomas concluded that employees of Genashtim have a flexible working schedule. Cross-team and department activities give employees a sense of belonging and togetherness, making Genashtim a close-knit family.