Work From Home & Interact with Your Colleagues Effectively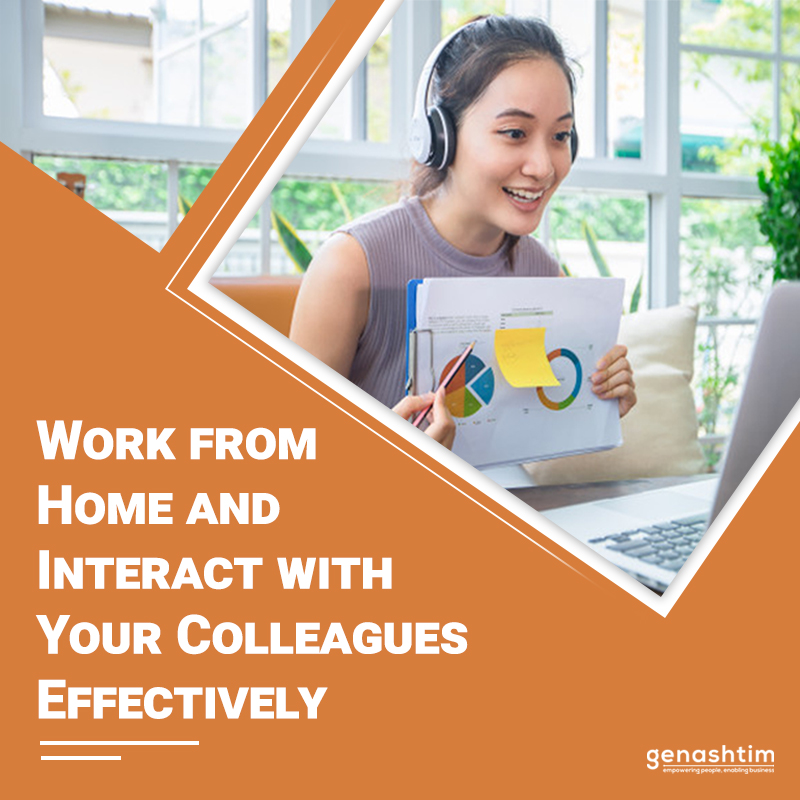 With the second wave of the COVID-19 looming large, many workers are still working from home. For those who work from home routinely, the disruption will not ruffle them as much as it would those new to telework. The dilemma is real as your colleagues are not physically present around you and it does pose a challenge, especially if you are a greenhorn to working from home.
It is important for you to communicate and socialise with your colleagues when working from home; the connection works as a support system and contributes to team collaboration and work efficiency.
Online workplace socialising is the way to go. Scheduled virtual socialising can be done weekly, where colleagues meet online and share how they feel and what they have been up to. Such meetings can be called virtual coffee or virtual lunch. For a more organised socialising virtual colleague meetups, Work-Tribe meetings chaired by a designated co-worker does wonders to the work-from-home psyche.
Remember that you have office hours and that you need not make yourself accessible 24/7. Regular workdays apply and most, if not all workplace interaction should happen during office hours.
With tech like Skype, Zoom, Microsoft Teams, WhatsApp, and Microsoft Outlook, workplace communication while teleworking is enabled.
To sum it up, you should understand that social distancing is not the end of workplace interaction, it merely redefines the act of workplace communication and socialization.
Source:
https://bit.ly/2VIpwOb
Visit our news website:
https://bit.ly/3hIW5o
Comments