Why you should pursue Continuing Professional Development (CPD)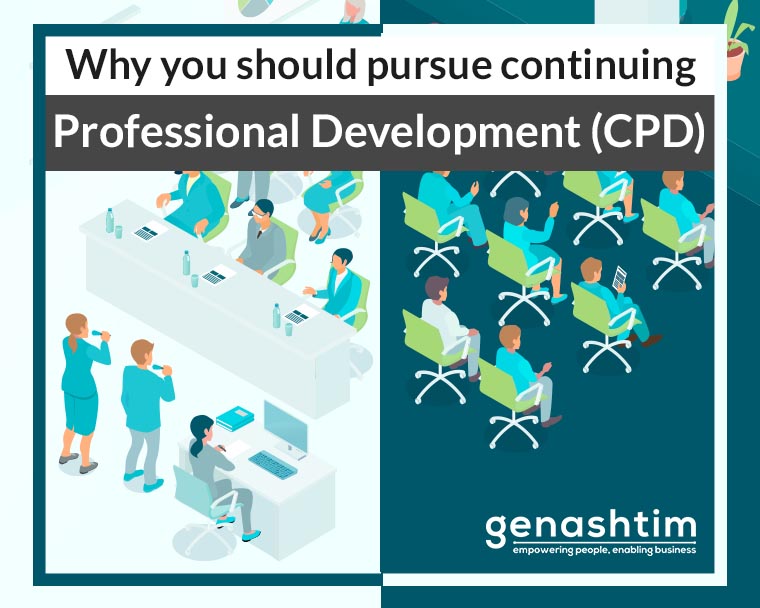 A strategically placed Continuing Professional Development (CPD) secures your individual professional career, your employer and the public.
CPD is an ongoing process that is in continuum with the whole stretch of your professional career.
CPD is an integral part of your professional career for the following reasons:
-Ensuring that the pace of your capabilities is up to date in regards to the evolving status quo in all sectors
-Fortifying what you already know in your professional repertoire and value addition to benefit your company, your clientele and the community
-Keeping up with trends and not getting outmoded by not updating your knowledge and skills
-Helping workplace and teams' efficacy, cooperation, and contribution
-Enhancing leadership roles
-Keeping you interesting by opening new possibilities generated by newly acquired knowledge and skills
-Improving the quality of life by focusing on the sustainability and protection of the environment, people and the economy.
CPD is essential as an obligation that covers the life of professionals.
#cpd #continuingprofessionaldevelopment #professionaldevelopmentcourses #elearning #genashtim
Source: https://continuingprofessionaldevelopment.org/why-is-cpd-i…/