Professional career development – helping you climb the corporate ladder even if you don't have a degree.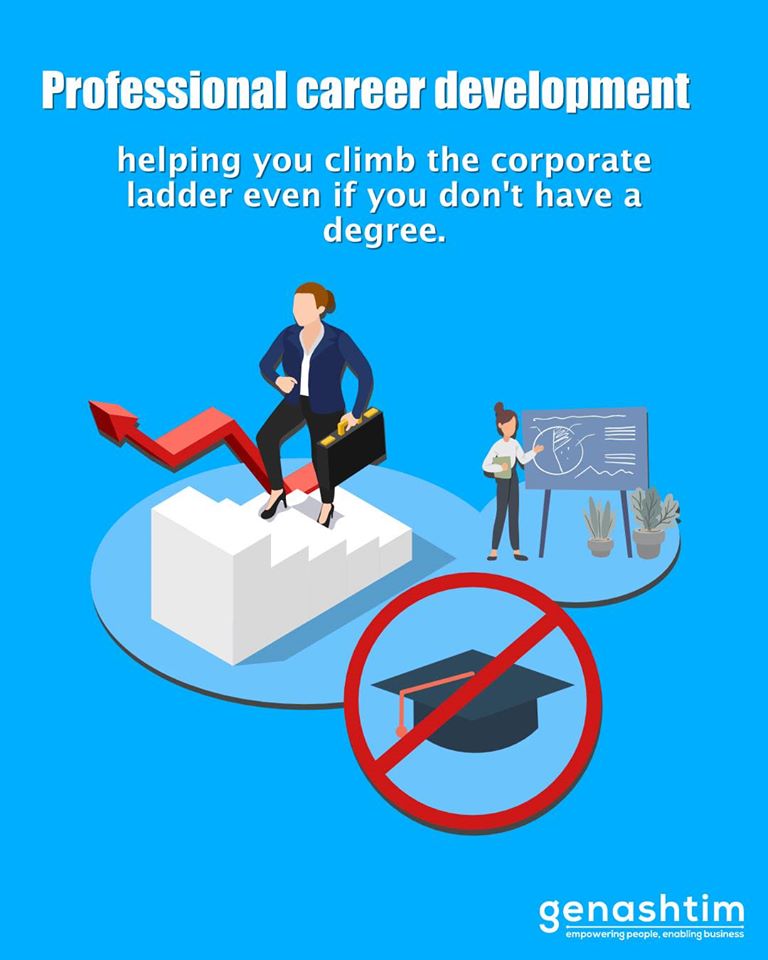 A college degree is nearly becoming a glut everyone has it these days. As many jobs are being rendered obsolete, professional career development courses are taking center-stage in the corporate sector with a degree fast becoming an option.
However, it doesn't matter if you don't have a degree as you can opt for professional career development. It helps you by the following ways:
• Becoming a Subject Matter Expert (SME) – jobs are constantly changing. Professional career development allows you to acquire updated skills and knowledge.
• Becoming a competent leader – now, this hinges on your experience. You can consolidate your leadership skills by taking courses like digital leadership to stay abreast of tech inroads.
• Learning niche skills fast – with a professional development course certificate, you become an asset.
• Conflating training and innovation – without a degree, you can still broaden prospects and enrich pre-existing knowledge and skills.
In a nutshell, even if you don't have a degree, you can still grow in the corporate world via professional development courses.
Source:
https://bit.ly/2ZwjsbZ
#ecornell #professionaldevelopment #degree #professionalcareer #careergrowth