Computer Vision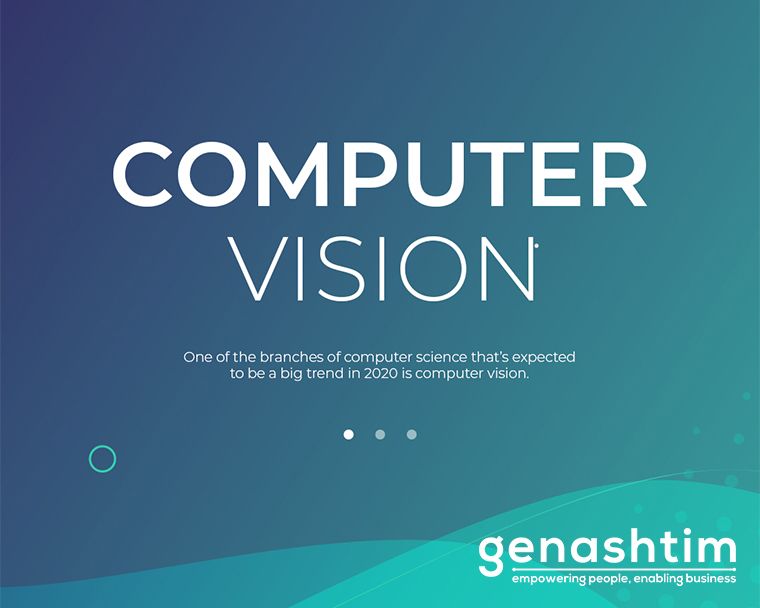 One of the branches of computer science that's anticipated to be a big trend in 2020 is computer vision. It is a type of artificial intelligence (AI) that aims to imitate the visual capacity of humans and make it possible for computers to recognize and work on objects in images and videos similar to how humans do. Modern data generation has played a pivotal role in the evolution of computer vision. The science and technology of computer vision works by using concepts of how the brain computes and by supposedly mimicking these concepts through a set of procedures called algorithms. Computer vision is really more about the computer's ability to identify patterns by being trained to understand visual data.
Computer vision evolved from a time before the introduction of deep learning. At that time, it could only narrowly perform tasks which entailed a substantial amount of manual coding and human effort which was needed for the software to be able to associate the measurements of inputted images with measurements already stored in its database. Machine learning, enhanced by deep learning, brought change to the approach taken to resolve a host of problems that were formerly associated with computer vision.
Computer vision, which has come a far way with a much farther way to go, is applicable in many areas such as self-driving cars, facial recognition, and healthcare.
Source:
https://bit.ly/2R5cJDZ