Why You Should Never Stop Learning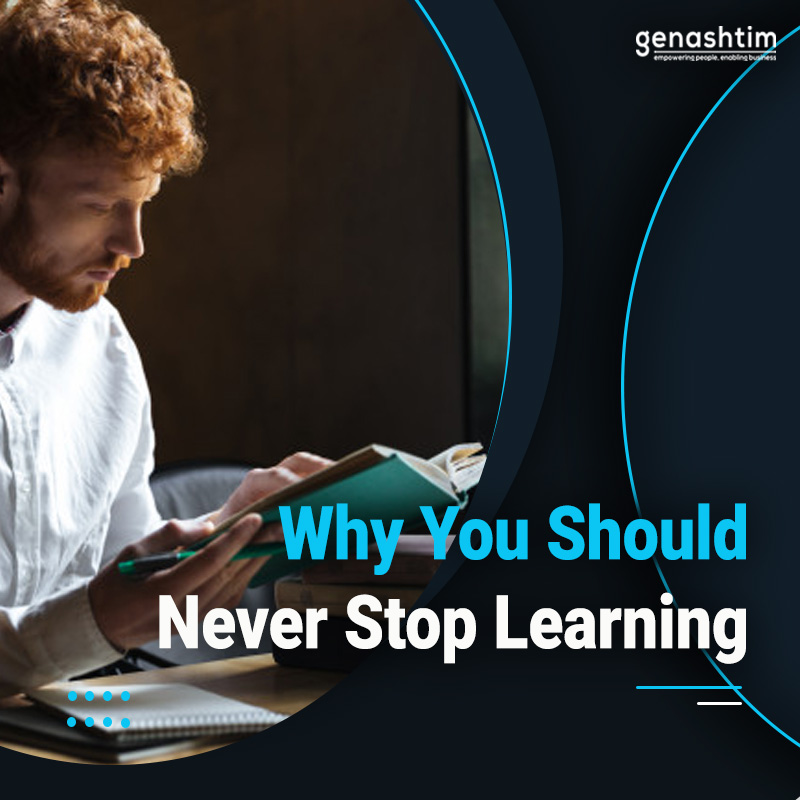 Learning does not end once you graduate from school as learning is a lifelong process. You can continue learning through online courses, any media channel by subscribing to informative resources, and more. There are always new skills to learn and strategies for you to adopt, and you should never stop learning as it enables you to:
Generate new ideas – do not just stick to what you know. Learn and generate new ideas by listening and watching out for any new resources from which you can gain new knowledge and concepts. Reading books also helps.
Keep your passion – if you want to pursue your passion, you will find ways to enjoy it simply by learning more about it.
Converse better – the more you learn, the more knowledge and ideas you can share with the people around you.
Banish boredom – learning keeps you busy and it helps you to spend time productively.
Create a stronger work-life balance – studying will help you overcome job burnout, allows you to pause, and regenerate energy.
Improve your brain health – learning is a brain exercise. You will avoid Alzheimer's disease by constantly using your brain and it will give you a long life.
Learning is key to living a fulfilling life and having a successful career. Whatever you want to learn, you can learn. Get out there and increase your knowledge.