5 Tips for Great Content Curation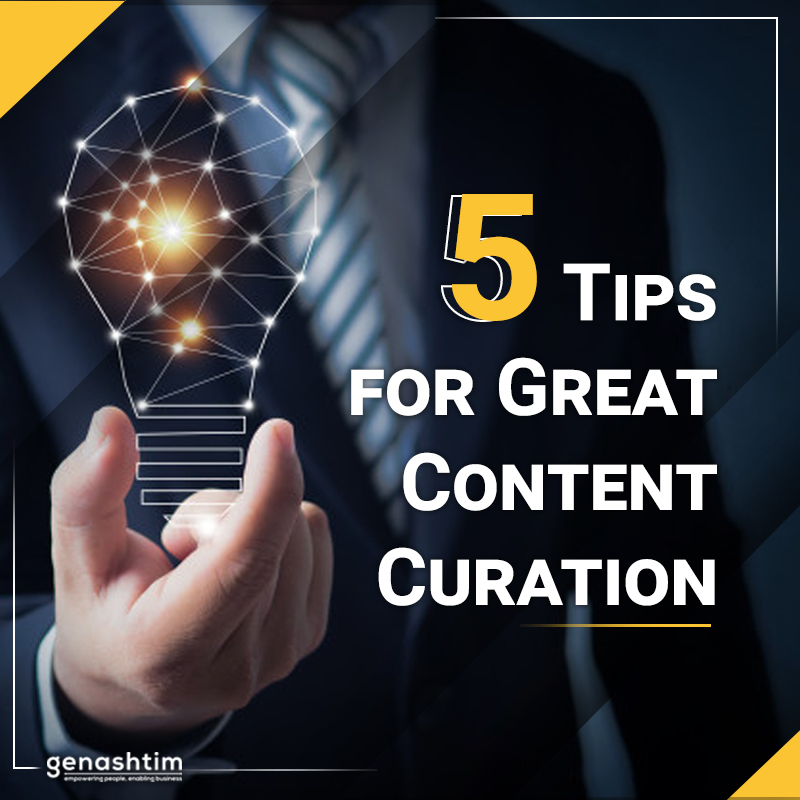 Prepare a Schedule for Curation
If a theme is inspired by many sources, make sure you list that information in the idea stage. Then you can plan further and have one content springboard the next. It will also help you double your content output.
Start with your customers' problems
Customers want to avoid unknowingly sabotaging their goals or objectives. They want ways to identify potential pitfalls. Pointing these out can help improve engagement with your audience and even encourage your followers to promote your content themselves.
Transform text content into visuals
Visuals are the secret to triggering audience engagement. Posts that include visuals are 150% more likely to get shared based on Twitter reshares. And people are 44% more likely to engage if your posts are visual.
Create interactive content from your static content
Interactive-based content like tools, contests, or quizzes, can help keep people engaged for longer periods of time. These types of content are commonly more "shareable" and memorable, as well.
Repurpose your content into other formats
Repurposing content opens up opportunities you wouldn't have had otherwise. It allows you to reach a new audience, to update old ideas, and to expand on a topic.Content marketing applies to more than blog posts. It ranges from Twitter updates to webinars and even interactive tools. If you had to create content for each one of such media from scratch, each day, you'd probably want to change careers.

Content curation doesn't just help you save time. It also helps you improve output and results.
Source:
https://buff.ly/3hS0jKq
Visit our website:
https://buff.ly/3hEDIkp