What constitutes effective elearning?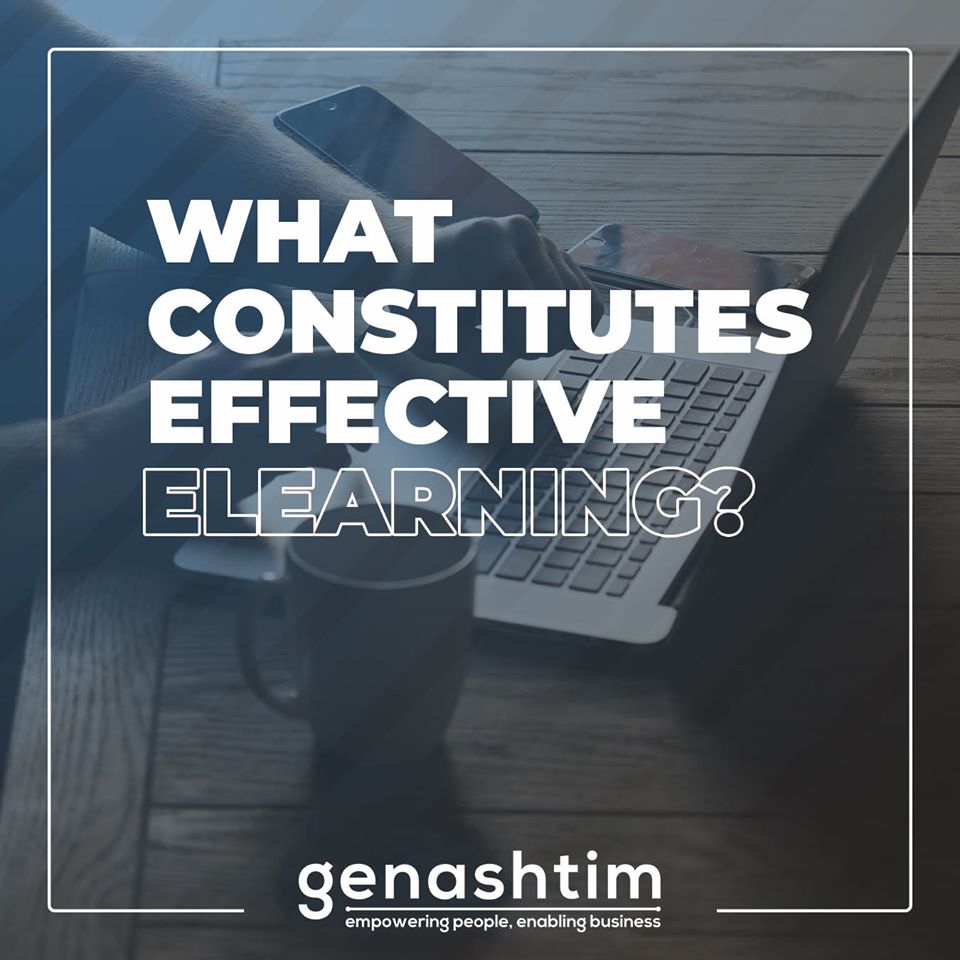 "Where my reason, imagination or interest were not engaged, I would not or I could not learn," is a quote attributed to Winston Churchill.
Decades after his demise, his quote still holds water in the digital era, particularly in eLearning.
Since eLearning is done completely online, without the physical presence of an educator, it's vital that it's designed and presented in an engaging and interactive way to be effective.
Effective eLearning has the following features:
• Is on-point and simple to understand and apply
• Is creatively crafted to retain focus and interest
• Tells a story rather than bombarding the learners with statistics and monotonous texts
• Provides plenty of interactive tools and learner stimuli
• Breaks down lengthy information into short segments
• Has interactive activities like games and discussion boards
• Motivates the learners to carry out what they learned in real-life
In the process of this though, it's important to ascertain that eLearning modules contain accurate and verified content and is not oversimplified – it's a delicate balance.