Education: A Lifetime Endeavor and Key to Corporate Success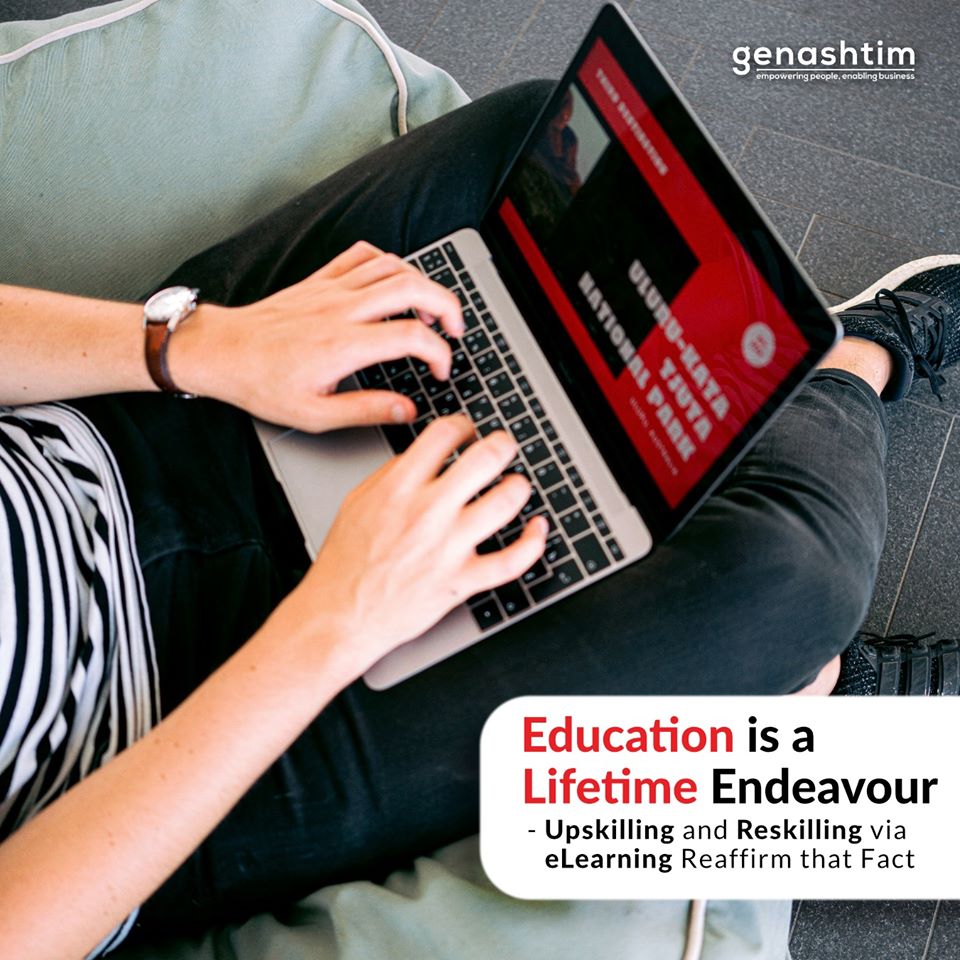 Education is a lifetime endeavor – upskilling and reskilling via eLearning reaffirm this fact.
With time, new things are developed and that requires us to unlearn and relearn no matter what. From newspapers, magazines, flyers, radio and TV advertisements to digital marketing on social media, and from the traditional classroom to the borderless e-learning domain, the world changes, and it will continue to do so as time passes. When we first step into the corporate world, we probably find by now our basic college education is obsolete after a few years.
 "Working life has extended so much in the last fifty years that it exceeds life expectancy of even the most successful businesses. Very few businesses are successful for more than 25 or 30 years. And yet most educated people who go to work in their early twenties will keep working until they are 70. And so they had better be prepared for a second career whether it's in another organization where they are doing what they have been doing or in a new line of work. They must be prepared to learn again. They must be prepared to position themselves. They must be prepared to want to learn- to see it not as something they need to do, but as something they enjoy doing. They will have to learn how to learn."

― Peter Drucker
Realizing the challenges brought about by the volatile, uncertain, complex, and ambiguous (VUCA) world, many organizations are pouring more and more money into learning and development (L&D). Intense competition in the current market and the pandemic have accelerated corporate upskilling and reskilling in an organization's L&D to stay relevant nowadays.
What is Upskilling and Reskilling?
Before we move further, let's first have an overview by defining these terms:
Upskilling means fortifying workers with new skills, a skill upgrade so that a job can be tackled more efficiently.
Reskilling means training a workforce to do an entirely different job. Typically, a new certification is earned as proof that you're qualified to do the new job.
If you are a web developer, and you enroll on an online web designing course, it's upskilling – it's enhancing your skill in developing websites. But if you are learning content marketing, it refers to reskilling because you are trying to gain new skills in the non-IT-related field.
Upskilling vs Reskilling
Both upskilling and reskilling are choices that are dependent upon our needs. You can consider the following points before starting your learning and development journey:
Upskilling is appropriate when
You wish to enhance your current skills to perform the tasks more efficiently.

You need to fill the skills gap with your colleagues in a department.

You need to adapt to the changes such as new technology and strategy implementation.
Reskilling is appropriate when
You want to be more versatile so that you can take on different roles.

You are transferred to another role due to organizational restructuring.

You are eager to shift your career path to find a perfect role that utilizes your full potential.
Where to start?
Before starting your learning and development program, you must identify which skills fit your upskilling and reskilling needs related to your role. Below are some popular skills you might consider:
Search engine optimization

Business writing

Cloud computing
Final words…
Whichever state you are currently in at work, it's a fact that you should constantly upgrade your skills beyond your school years. Companies value employees who are motivated to grow and keen on learning. Do not hesitate to discuss your career development plan and goals with your manager and HR. Your future is in your hands!