Tips on Managing Time Effectively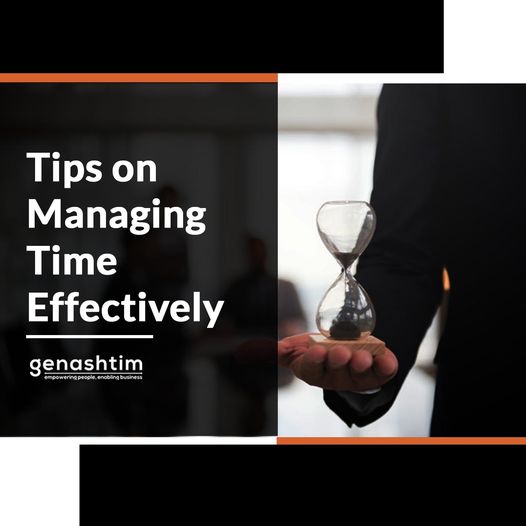 Time is something you can't bring back once you've used it, which makes it hard to control or monitor. For businesses, time lost is equal to money lost. Therefore, it is important that employers hire people with skills for productivity. Conversely, for employees to be productive, they must be disciplined, time conscious, and goal-oriented to achieve the result.
Here are some tips to practice time management:
Do time checks
– be mindful of the allotted time you have given on a certain task
Set a time limit
– setting a duration for tasks will help you speed up work and can make it exciting to do
Use apps that promote time management
– help track employees' time so that you can monitor their check-ins and check-outs. This is useful for business management, especially in monitoring and assessing daily processes.
Make a to-do list
– you can keep track of your progress and it gives you satisfaction when you tick-off a task from the list
 Plan and optimise your schedule
– know what tasks need to be done for the week and the next to keep things organised and help you focus
Prioritise tasks
– have a sense of which tasks need your immediate attention to properly gauge your effort and energy
 Delegate and outsource
– accept the fact that you can't do everything on your own. Sharing the load with team members or employees and teaching them new skills could always be an advantage.
This does not always guarantee great results but to have effective time management, you must also have the right attitude and commitment for your intended goals. Try and apply these tips to make it suitable for you. Remember, time is a non-renewable resource. Use it wisely!
Source: https://bit.ly/3cGLTum
Visit our news website: https://bit.ly/3hIW5ob