The Easiest Language in the World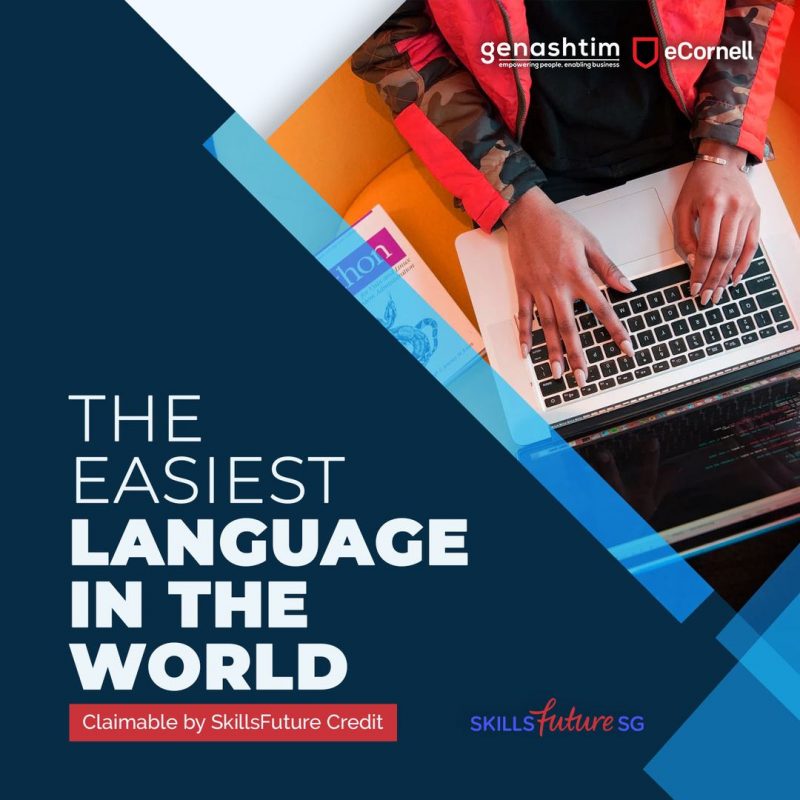 What if you were told that there is a universal language that you can learn in less than 8 weeks? A language that is simple to learn and use. And what makes it even more unique is that it is 'closer to the human language'! Now, where did this language originate?
In the late 1980's in the Netherlands, a Dutch programmer was looking for a new project. The idea of an interpreter for a new scripting language had been hovering in his mind for a while. He wanted to simplify code readability for programmers to articulate ideas in fewer lines of coding. Thus, over the Christmas break, the programming language Python was conceived.
Today, it is estimated that 8.2 million developers use Python. That is almost the entire population of Togo! And that comes off as no surprise as over the past few years, Python has been consecutively named as one of the top 10 programming languages. As of 2021, Python has become the first programming language to win the TIOBE programming language award of the year for four times in a row!
Python is one of the easiest programming languages – it is a highly-readable, general purpose coding language. It supports several programming paradigms and is compatible with several operating systems. Furthermore, programmers can write their codes faster due to its simple and clean syntax, accelerating their projects.
Since Python is easy to learn and use, it has become the preferred programming language for beginners who have never written a code before. Start-ups also opt for Python due to its scalability and simplicity.
However, it is not only intended for beginners or start-ups as several major companies, including Facebook, NASA, and Google, use Python wherever they can. Learning Python would be a proficient addition to your skill set regardless of your career path.
You can kick off your programming language journey with an Ivy league course from eCornell. The Python fundamentals course covers all the introductory basics of Python, equipping you with the ability to write a basic Python script by the end of the course.