Small Habits to Effortlessly Improve Your Life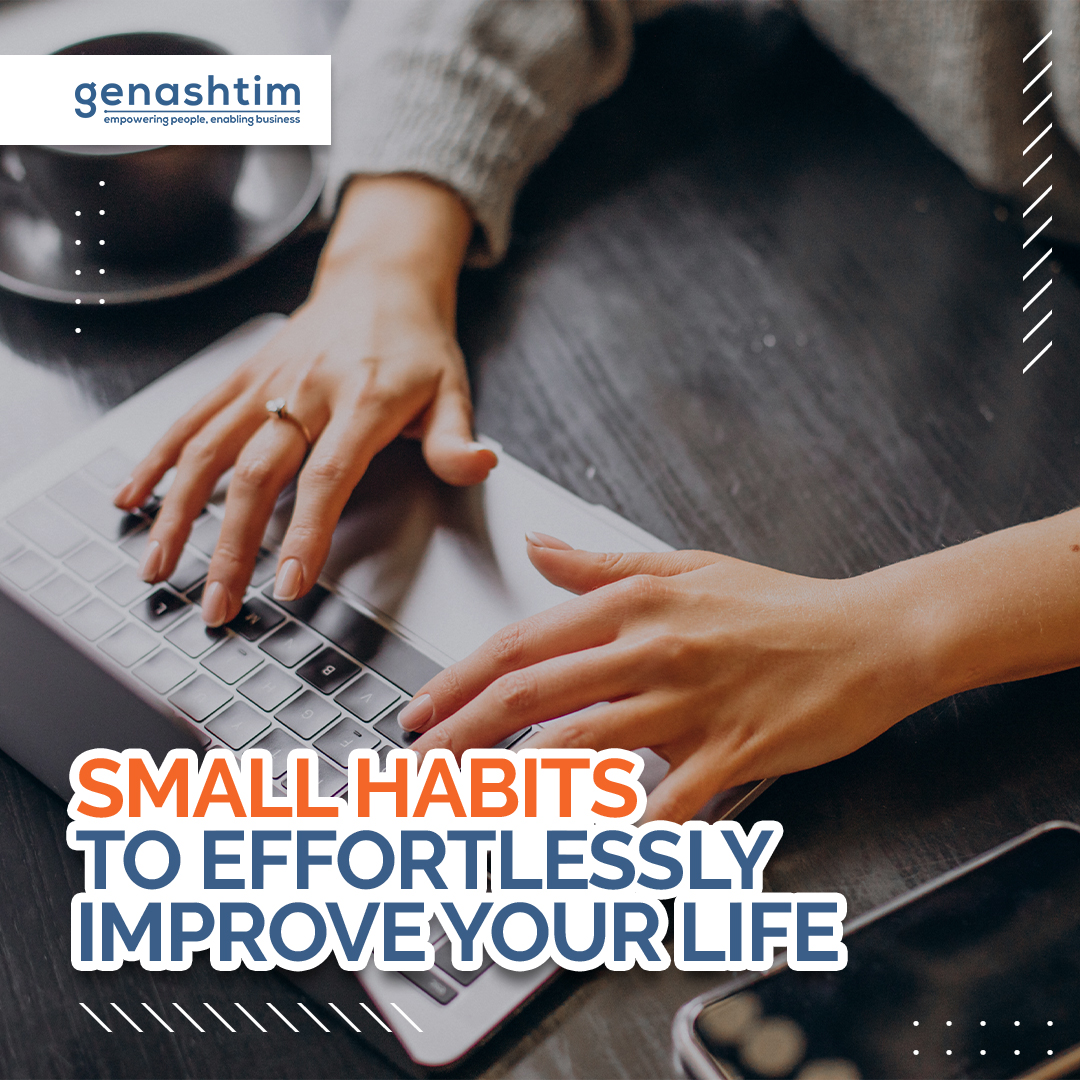 Success is a few simple disciplines practiced every day; while failure is simply a few errors in judgment repeated every day.

– Jim Rohn
Changing our behavior can feel like a monumental task. We put ourselves under pressure to 'Go big or Go home'. Unsurprisingly, these lofty goals are often unrealistic and lead to disappointment and self-criticism. 
If you want to completely change your routine or habit, the key is to start small. The only way to develop long-lasting habits is to make them extremely simple to implement. Whether you want to improve your health, wealth, or career, here are some suggestions you can do gradually to improve your life. 
Use your morning for high-value tasks. Humans are typically more active and energetic in the morning.
Break down any task you want to complete into small manageable tasks and tackle them one at a time.
Stimulate your brain and improve your thinking skills by reading a few pages of great books every day.
Remove all distractions before beginning serious work. It improves your concentration and focus.
Do you get brain fog after doing intense work? Allow your brain to rest. Take a long break, go for a walk, or do nothing between work sessions.
Walk to think. Many brilliant minds use walking to 'recharge their batteries'. Avoid using headphones or earbuds for a better experience.
Put your brain to work by altering your daily routine occasionally. The secret of your future is hidden in your daily routine.
Learn to actively listen when others speak to improve your relationships. The majority of people do not listen with the intent to understand, they listen only to respond.
Educate yourself by subscribing to the newsletters, blogs, podcasts, and Twitter feeds featuring experts.
In life, you pay for everything with money, time, and attention. Spend your limited resources prudently. This is a daily decision.
All great things have humble beginnings. Every habit begins with a single, small decision. However, as the action is consistently repeated, a habit develops and becomes stronger. Breaking a bad habit is akin to uprooting a powerful oak within us. And developing a good habit is like tending to a delicate flower one day at a time.