Tips on Being More Proactive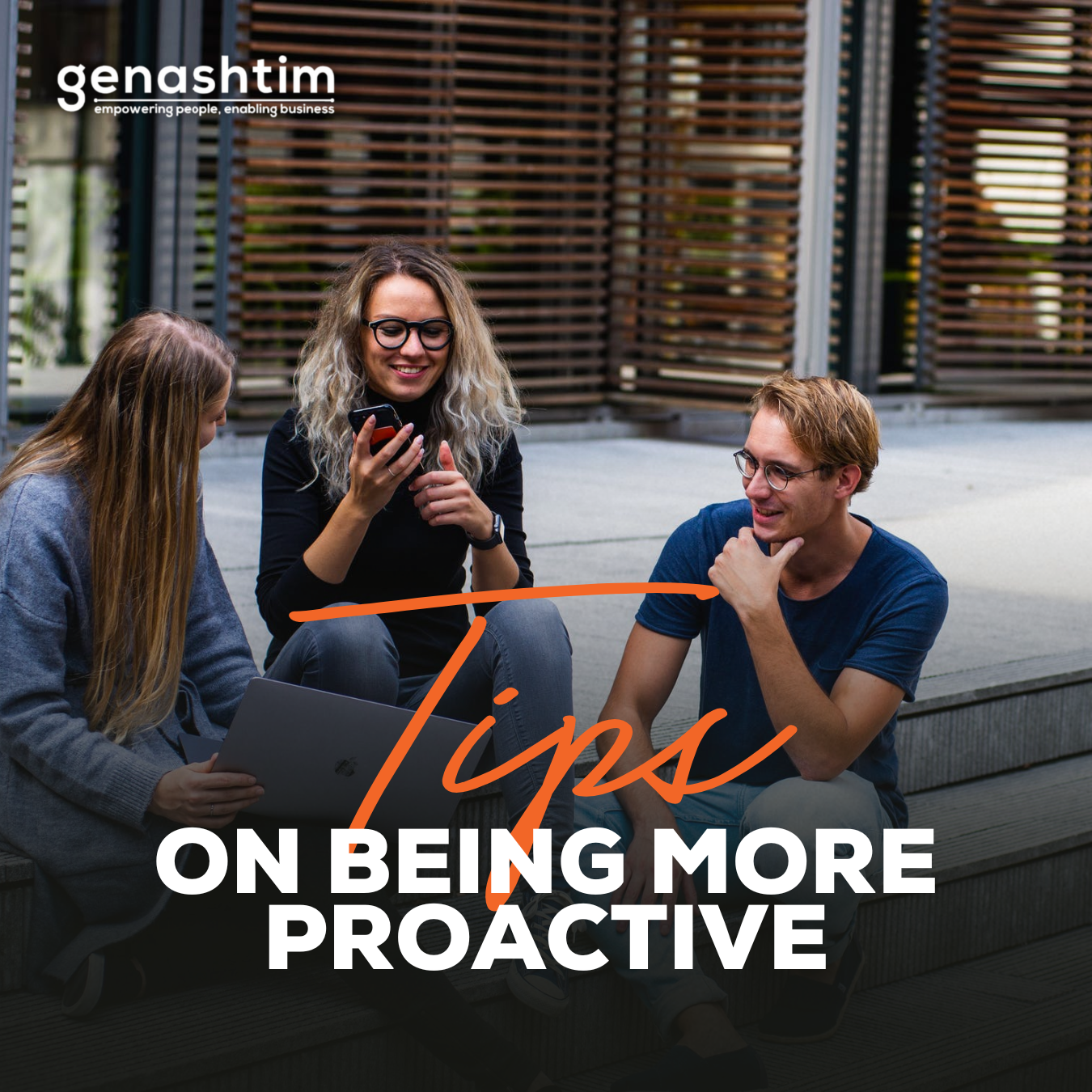 There are two types of workers – reactive and proactive. Reactive workers react to the situation as it occurs while proactive workers anticipate potential problems and act accordingly.
Proactive, as defined in the Merriam-Webster dictionary is acting in anticipation of future problems, needs, or changes.
Proactivity is a highly desired quality in employees because a proactive worker anticipates and identifies problems before they occur and can take necessary precautions to prevent or solve them.
Tips to help you become more proactive at work
1.  Focus
Pay attention to small details and be aware of your surroundings to be more proactive at work. If you pay attention and focus on the task at hand, you can easily deduce any possible roadblocks and work to prevent them beforehand.
2.  Analyze and organize
Analyzing helps compartmentalize issues and once they are separated and organized neatly under their specific categories, it will be easier to scrutinize every aspect as well as their possible pitfalls.
3.  Have a routine
Developing a routine can help you organize your tasks and foresee future issues. Maintaining a schedule on how you perform tasks throughout the day not only helps you remain focused but also makes you aware of the empty slots in your time that can be filled with extra projects.
4.  Communicate and respond
Communication is the key to staying connected with your co-workers. Keeping open communication with both your team members and leaders helps in being updated with all the current and relevant information. Being quick in responding to communication, be it email, phone calls or text messages shows your colleagues that you are present and respect their time.
5.  Offer help
Being organized and keeping a schedule tells you how much time you can spare in helping others. Offering help shows that you are aware of your surrounding and committed to fulfilling shared goals rather than personal gains.
Proactive behavior in employees enables an organization to achieve its goals with ease. By using these tips and by being mindful of your surroundings, you can become a proactive worker and a helpful team member who ensures a better workflow.