Remote Working Tips for Newbies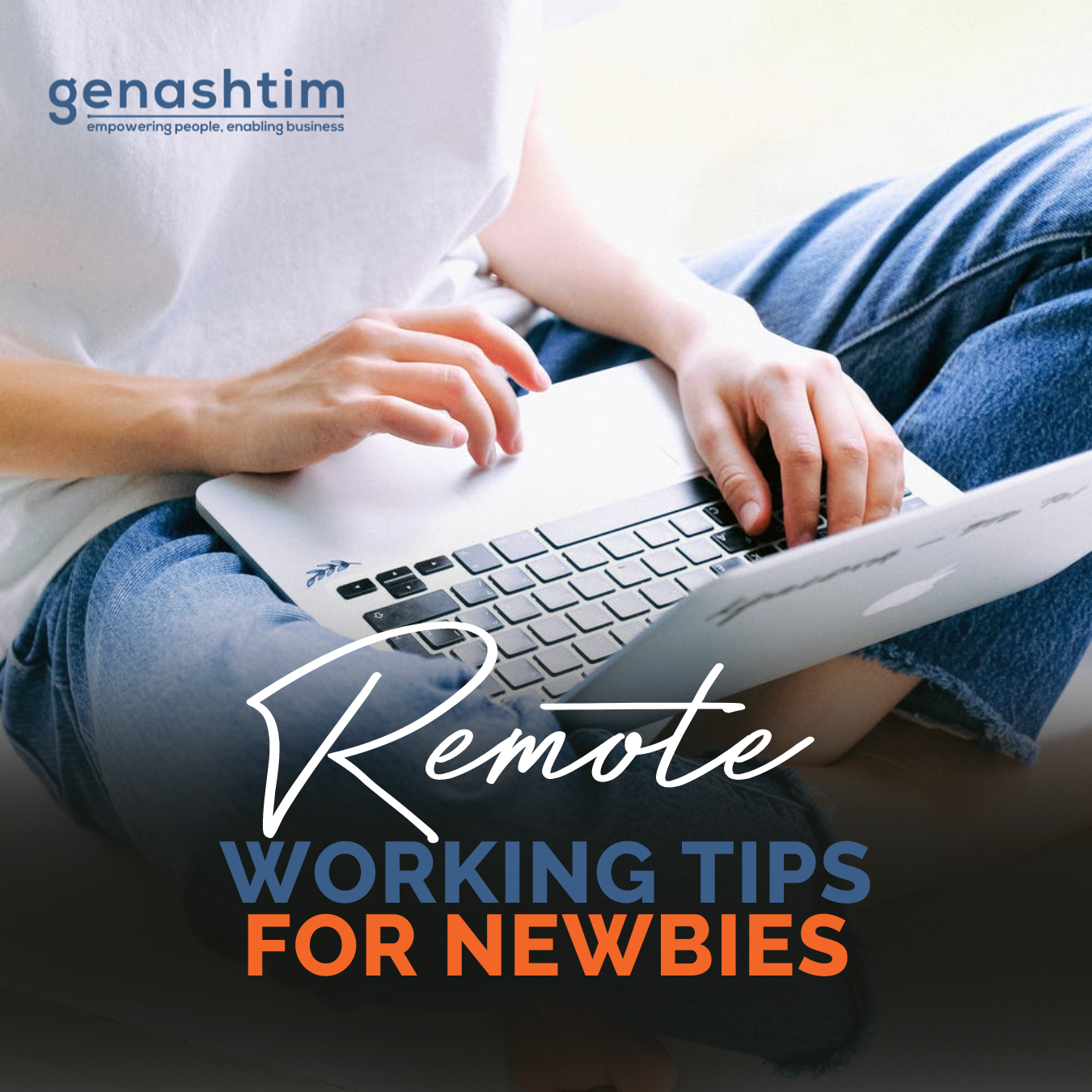 Entering the world of work for the first time is one of the most important moments in our lives. It is a time when we have to decide on a job and work culture that matches our skills and goals. Before the pandemic, our work required us to be present at the office all day and spend a lot of time commuting. But now, many companies offer the flexibility of working from home or from anywhere, but the critical thing is that we must be committed to giving our best performance.
If you are entering the world of work for the first time and have chosen remote work for your career, these are some tips to help you adjust to your remote work position.
Over Communication
Communication is essential for success in any professional role, but it is vital for remote work. Because you're no longer a few desks down from your coworkers or your manager, it's your responsibility to set up weekly check-in meetings with them to discuss your goals, upcoming projects, and daily tasks.
Make sure to communicate well and state clearly how far you've come in the last week, which goals you've accomplished and which projects you've led. It can be challenging for your manager to keep your work at the forefront of his or her mind, so don't hesitate to bring up your important work milestones during meetings.
Invest in Reliable Technology
Having a fast and reliable internet connection is critical for remote work success. Along with being able to make video calls without losing connection, you should think about the tools and technology that you'll need to do your job well. Many remote workers, for example, invest in a good pair of noise-cancelling headphones so that they can work anywhere, regardless of background noise levels. Others discover that a wireless keyboard and mouse, or even a second screen, are critical to their productivity.
Connect with Your Local Community
One of the myths surrounding remote work is that people who do not work in a corporate office are lonely. It's recommended to join a remote community – either virtually or in-person – to ensure that you feel supported and connected to the real world. Being surrounded by others who are successful in working remotely will motivate you to persevere and stay productive while embracing flexibility.
Consider Your Workspace
Put yourself in a position where you can stay focused on the tasks at hand. Whether this means finding a great coworking space near you, staking out a local coffee shop, or creating a designated workspace at home, make sure you feel motivated and ready to tackle whatever tasks come your way.
Figure Out Your Working Style
To start your remote work journey, it's a good idea to figure out the environment you'll need to work in successfully. Do you, enjoy being surrounded by white noise? A cafe might be the best option for you. Do you work well in silence? Maybe it's time to get some noise-cancelling headphones. Other factors to consider include whether you are more productive in the morning or the evening and whether taking small breaks throughout the day or a longer midday break motivates you. This is the beauty of remote work: you can work during your most productive hours, whenever these may be.
Take Time for Self-Care
When the distinction between "work" and "home" begins to blur, you may find yourself glued to your computer screen for an extended period. While this is sometimes necessary when closing a major deal or finalizing an important presentation, make time for yourself. Commit to your exercise routine and make time in your schedule to eat healthy and nutritious meals so that you can be focused and productive when needed.
The advantages of remote work can extend into your personal life as well. With more flexibility, you can take the time to ensure that you don't miss any of life's important moments. As a remote worker, you can take care of your children at home during normal business hours, you can work from anywhere in the world, and you can even book that doctor's appointment you've been putting off because it didn't fit into your schedule.
Know When to "Log Off"
As the world becomes more connected, "logging off" can be one of the most difficult aspects for remote work beginners. Though you may receive emails and chat notifications at any time of the day, especially if you work in a different time zone from that of your coworkers, it's important to establish a schedule to "log off" for the night. The best part about working remotely is having the flexibility to work when you are most productive, so be cautious about setting the standard that you are available 24 hours a day, seven days a week.
Embrace The Perks of Working Remotely
Working from anywhere or in the same region with your colleagues is not the only way to work remotely. Schedule meet-ups with your colleagues when possible or organize a workcation together! You can arrange in-person meetings with colleagues from the same region and receive support from your incredible community.
Key Takeaways
Life will look a little different when you're working remotely. However, if you follow the suggestions above, your transition to a flexible work style will be smooth and successful.