Remarkably Easy Tips You Can Do to Upgrade Your Life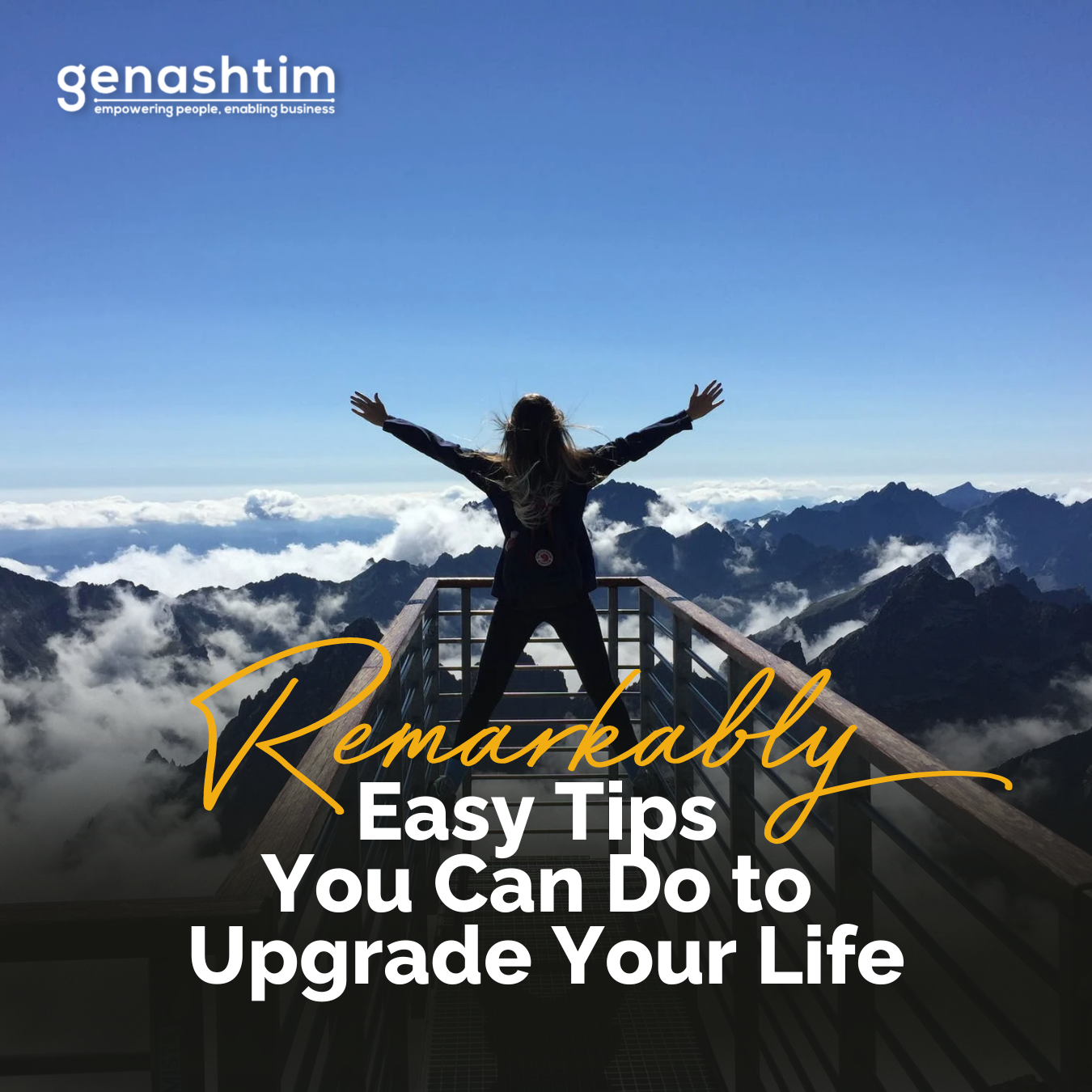 It's halfway to 2023 and many things may have changed tremendously this year. These changes have required us to adapt and overcome difficult situations and it's essential to make a few tweaks in our lives to successfully navigate reality.
Let's return to the basics. Revisit the simple, effortless, and timeless strategies that work well but are sometimes overlooked because they might appear dull compared to the new, sophisticated tips that promise to magically improve our lives.
5 Simple Ways to Improve Our Lives
1.  Slow Down
We live in a world where everything is moving at a million miles per hour. There is constant speed, noise, and activity—on a scale never seen in human history—and there is rarely a moment when you are completely at rest. Furthermore, the "hustle culture" is currently popular. We are constantly striving to achieve, launch new projects, and grow larger, faster, and better.
However, living life as if it were a race causes a lot of underlying stress, tension, and anxiety. We can't even enjoy moments of silence, stillness, and tranquility when we finally get a chance to because we're so used to the frantic pace of life. Our dopamine level hits an all-time high due to activities and entertainment that we find it quite uncomfortable to stay put and be quiet. Then, just after a few minutes, we rush off to the next thing.
Let's slow down to improve the quality of our lives. It is acceptable to do more at times, but it is also necessary to know when to do less. Learn to control your thoughts. Learn to be at peace. Learn to recognize when you're lost in an internal dialogue so you can gently bring yourself back to your 'self'. Finding a place of calm within allows you to bring it with you and navigate the frantic world more effectively.
2.  Smile More
Despite our best efforts to remain optimistic, we must admit that life has been difficult since the pandemic. It's like being in a bad relationship: everything is fine for about 2 seconds, and then everything falls apart again.
So, find more ways to smile. It's not about suppressing your emotions; it's about living with more lightness. When we were kids, we would run around, laugh, smile, giggle, and marvel at the world. But what about now that we're adults? We tend to overanalyze things.
There are numerous health benefits to smiling, including reduced stress, improved health, and the spread of positive energy—so it definitely pays more to smile. Keep it straightforward. Watch comedies, better yet – go for some stand-up comedy. Read amusing books. Tell silly jokes to bring more laughter into your life. Every little bit helps, and I'm sure the people around you will appreciate it as well.
3.  Invest in Yourself
Investing is typically used to accumulate wealth. However, another aspect of "investing" is investing in yourself—spending money to gain far more long-term benefits than your initial cost.
Many people find it difficult to invest in themselves, they prefer to buy assets and properties. Don't let this happen to you. Don't be afraid to invest in yourself. And it's not just "self-help"—investing in yourself can also mean improving your health, budgeting a little more for healthier foods, purchasing equipment to exercise at home, etc.
The best investment in the world can be found in the mirror. Take care of that person, and you will reap a bountiful harvest for the rest of your life.
4.  Be Honest
No amount of articles, courses, books, TED talks, coaching, masterminds, workshops, or therapy will help you if you are unwilling to see the truth about yourself, your struggles, barriers, problems, and more. The best thing you can do is ask yourself one simple question: "Am I in denial?"
It all comes down to living a life of congruence: how well do your words and actions correspond? Your life will improve as you become more congruent.
Nothing will improve your life more than being honest with yourself and admitting what you don't want to admit. Nothing will improve your life more than finally discovering all of the tricks your mind plays on you to protect your ego from the harsh reality that you may be messing up your life more than you thought—that you, not others, are the source of your problems. So, reflect and ask yourself this question, and you will thrive.
5.  Look and See
Everyone's mind is elsewhere. They walk and mindlessly drift side to side, completely oblivious to everything around them. They have blank expressions because they are glued to their phones, listening to music, or are lost in their thoughts, completely unaware of their surroundings.
We even whistle loudly so people don't run into us on the street, but surprisingly, many people still don't pay attention. Reactivate your brain. Stop being distracted and don't tune out the world. Begin to notice your surroundings. Be in the present and observe the world around you. After all, we are humans, not machines, which is sometimes forgotten in our self-help-driven society.
Key Takeaways
Many of us are so preoccupied with thinking, stressing, and planning that we lose sight of what life is all about. It's what's going on all around us right now. We can finally see life when we pay attention to everything around us.
Our post-COVID-19 world has isolated us from other people and made us more reliant on technology for work, entertainment, and support than ever before. That is why we must reconnect with our senses and emotions that truly define us as humans. Listen to the rustling of the trees. Take in the vibrant colors of the sky. Enjoy a tasty cup of coffee. Feel the high that comes from a heartfelt conversation.
Time will pass, and everything we've ever worried about will come to an end. So, we might as well make the most of what we have right now and savor every moment we have.