Remote Immersive Learning Changing the Educational Landscape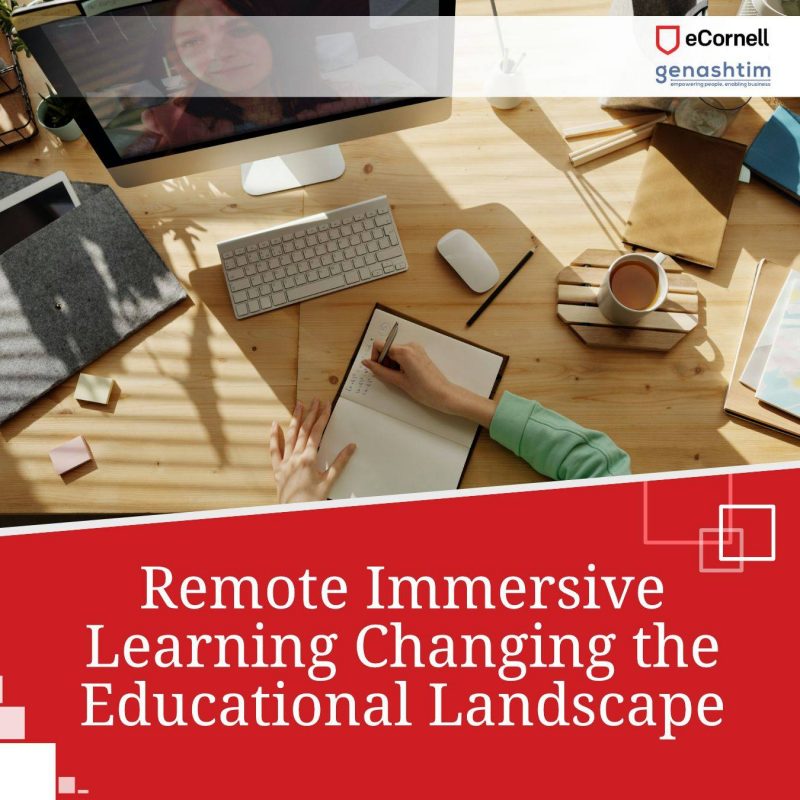 Educational institutions have evolved rapidly to online leaning which is made possible by technological advancement. With video conferencing and other online collaboration tools, teacher-student interaction is possible, yet distractions, like in any other classroom environment, are the primary challenges. As students are studying from home, they cannot avoid being side-tracked by their surroundings, gadgets, etc. It is a matter of minimising them in order to facilitate a better and more efficient learning. It is important to keep the students focused throughout the online lesson and there must be a way to overcome such interferences.
Immersive Learning makes use of an artificial environment to eliminate interruptions through stimulating visuals. Integrating this technique can trigger the student's curiosity and creativity by presenting a highly interactive virtual setting. The learners become fully immersed in the learning process, potentially bringing abstract learning scenarios to life while creating real experiences in a safe environment. This motivates the learner to take control of their virtual world.
With today's high demand for better educational solutions, this method can enhance eLearning and revolutionise education to map the future of learning and achieve goals. For effective teaching methods, schools must invest on a learning management software that supports Immersive Learning. Some technologies that promote Immersive Learning are Virtual Reality (VR), Augmented Reality (AR), Mixed Reality (MR), and 3D immersive learning (3D).
More teachers now realise how this technique augments knowledge retention and experiential learning. This technology fosters better communication and a persuasive online learning experience. Students are fortunate to enjoy the innovations of the 21st century.
Source: https://buff.ly/2KqANQC