LiDAR, A New Al Technology: Its Purpose and Functions to Help PWDs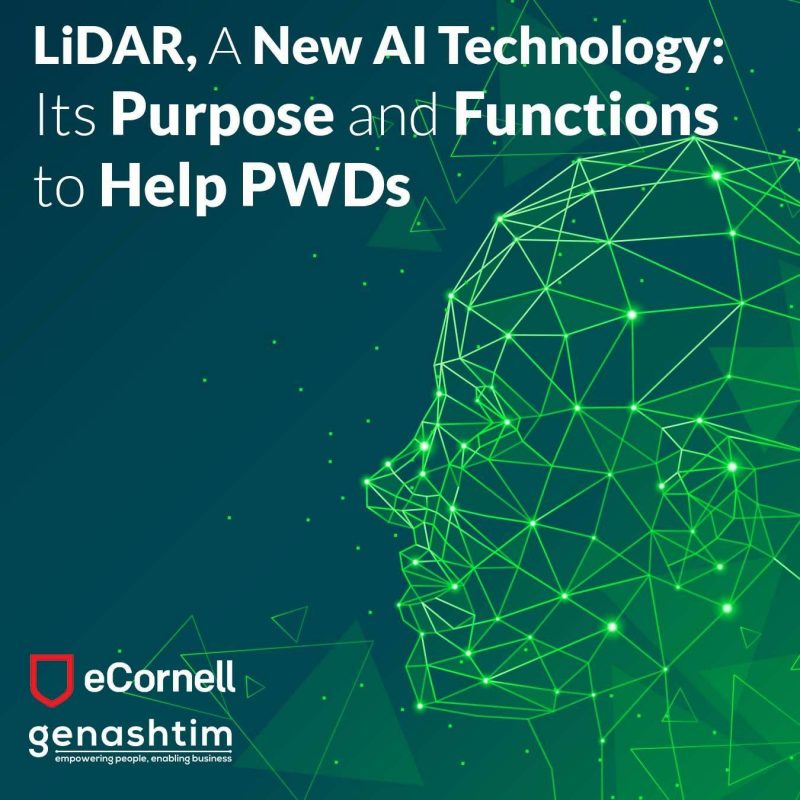 The 20th century has showcased remarkable technological advancements in the different aspects of human existence. One of these is the new AI-based LiDAR, which stands for Light Detection and Ranging.
This AI changes the game as it could power different technologies like self-driving vehicles, smartphones, autonomous drones, rockets, satellites, etc. and could be used in different cases. The sensor works with Time of Flight (TOF), emitting a pulsed light which is received and measured on how much the time it takes for the light to be reflected.
A famous phone brand has integrated LiDAR technology in one of its latest models which will pave the way for the lives of PWDs to be less difficult. The brand is still in its beta version but with this new technology, it could be revolutionary.
It can describe the environment to visually-impaired people (VIPs) by using the wide-angle camera to help detect the presence of people around them, guiding them about the distance of other people. They can also detect obstacles of up to 300 meters while giving an accurate estimate of their position. There are several different ways to alert its users about other people in their surroundings.
For VIPs, it employs sound correspondence to alert them if someone is moving within the surroundings by detecting the other person's movement through the phone's camera, determining the direction of the person in relation to the camera's view and it will match with the stereo's sound. You can assign different tones for changing distances which can forewarn the VIPs. This feature is very practical during this time of pandemic as we are promoting social distancing.
LiDAR technology is advantageous to people with hearing problems. It has a component which uses a haptic pulse that rapidly beats once someone gets closer. The frequency of the beats will alarm the VIPs and hearing-impaired persons in case someone is close by. For people who do not have total vision loss, the phone has an arrow feature that will help them sense the presence and distance of other people.
This technological brilliance is a good precedent for other devices to be invented which can afford a convenient life not only for the PWDs but also everyone else.
Source: https://buff.ly/3777wmr