Completed a professional development course? What's next?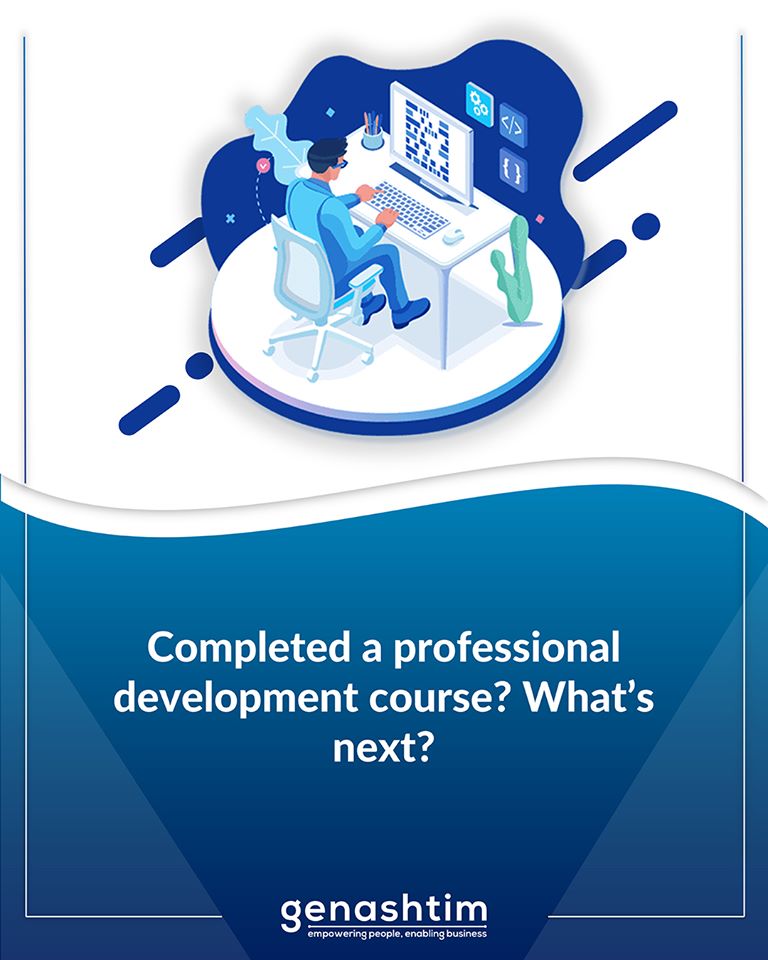 Tom Kuhlmann quoted, "What are learners supposed to do after learning the course? Figure that out and build the appropriate interactive elements."
You need to plan on panning out what you've learned from a professional development course. The plan then needs to evolve into an action plan and the execution of the action plan should be monitored and ensured that it meets your company's goals.
It's also important to build needful interactive systems within the company after completing your professional development course. The systems need skilled role players to carry out the operations. Only then can your company reap the full benefits of your professional development at all levels, working like a seamlessly-integrated and well-oiled unit.
eCornell programs allow you to build the necessary and relevant skills and knowledge to confront the real challenges you face on the job and in life. Your own style and your own pace are enabled while applying what you've learned in the eCornell program.