Post COVID-19 Working Conditions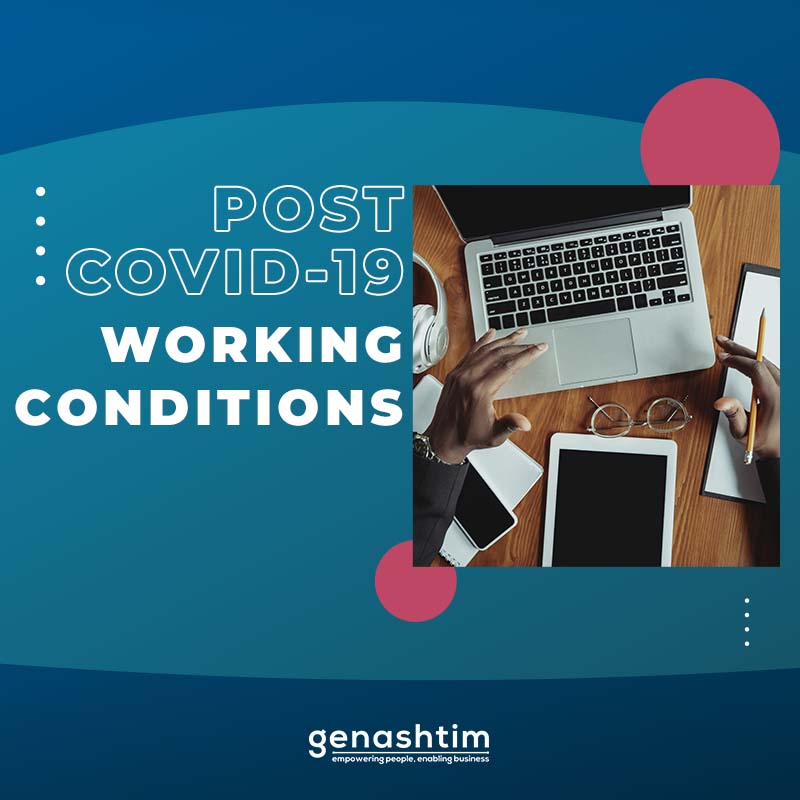 COVID-19 plunged humanity into chaos that we are trying to manage. While some countries have successfully contained the coronavirus outbreak, other countries are still grappling with the situation. One of our daily life activities that experienced a major change is work; COVID-19 saw a surge in the work-from-home phenomenon.
As workplaces shut down to adhere to social distancing, working from home has become a reality of life. Now, as humanity wages a battle with the coronavirus, it is not wrong to say that how we live and work has changed; and, the change is here to stay for quite a while.
So, what does the post-COVID-19 period hold? As we slowly return to life prior to the novel coronavirus' global rampage, we should come to the understanding that working from home is still very much a veracity. It is important that employers ease the working from home challenges as we approach a forever changed epoch. Here are some measures employers can take to make their work-from-home staff be in their optimum condition:
Provide training sessions online, as to what is required when working from home.
Offer Internet package assistance for those eligible.
Make available 24/7 tech support for those workers who may need assistance.
Equip employees with work tools.
Outline, disseminate, and explain Work from Home (WFH) protocols and guidelines.
With such steps taken, synching all aspects of WFH, post COVID-19 working conditions can be optimized and sustained.
Source:
https://bit.ly/2Z4vV8l
Visit our news website:
https://bit.ly/3hIW5ob