Optimise Because you can't boost your immune system to tackle the COVID19 situation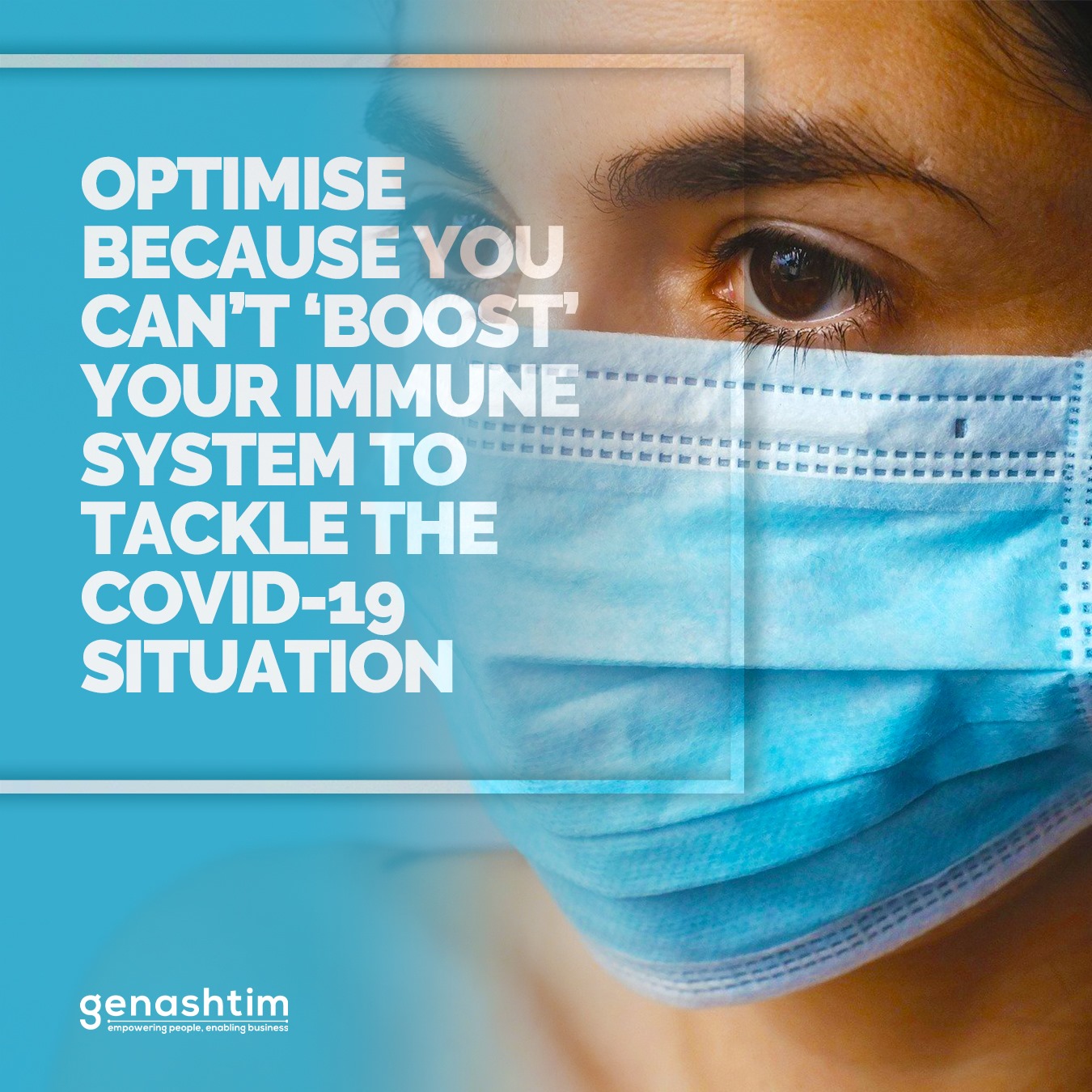 Imagine a construction site. You can't speed up construction by delivering more construction materials like bricks, concrete, and cement. That is exactly how your immune system works and that is why the immune system 'boosting' supplements don't work in protecting you from COVID-19.
It's a medically proven fact that you cannot boost your immune system; you can only optimize it. This is because the nature of our immune system is self-sustaining.
These medically recommended five pillars of health help to keep your immune system in optimized levels so that they can act as barriers to all the disease borne microbes:
Get enough rest – sleep for at least seven hours
Eat healthy – stock up on fruits, vegetables, lean meat, oily fish, and whole grains, all the good stuff
Exercise – this is not only the best time but also the most crucial time to move your body
Break the bad habits – now is a good time to stop smoking and drinking alcoholic beverages because the habits inherently meddle with your immune system
Manage your stress – make sure stress doesn't get the better of you
These are the things to do in order to fortify your immune system with the arsenal it needs to protect you from COVID-19. Those immune system boosting vouching supplements just make your internal organs work harder to expel the excess vitamins and minerals out of your body. They can actually do more harm than good.