Cyber Security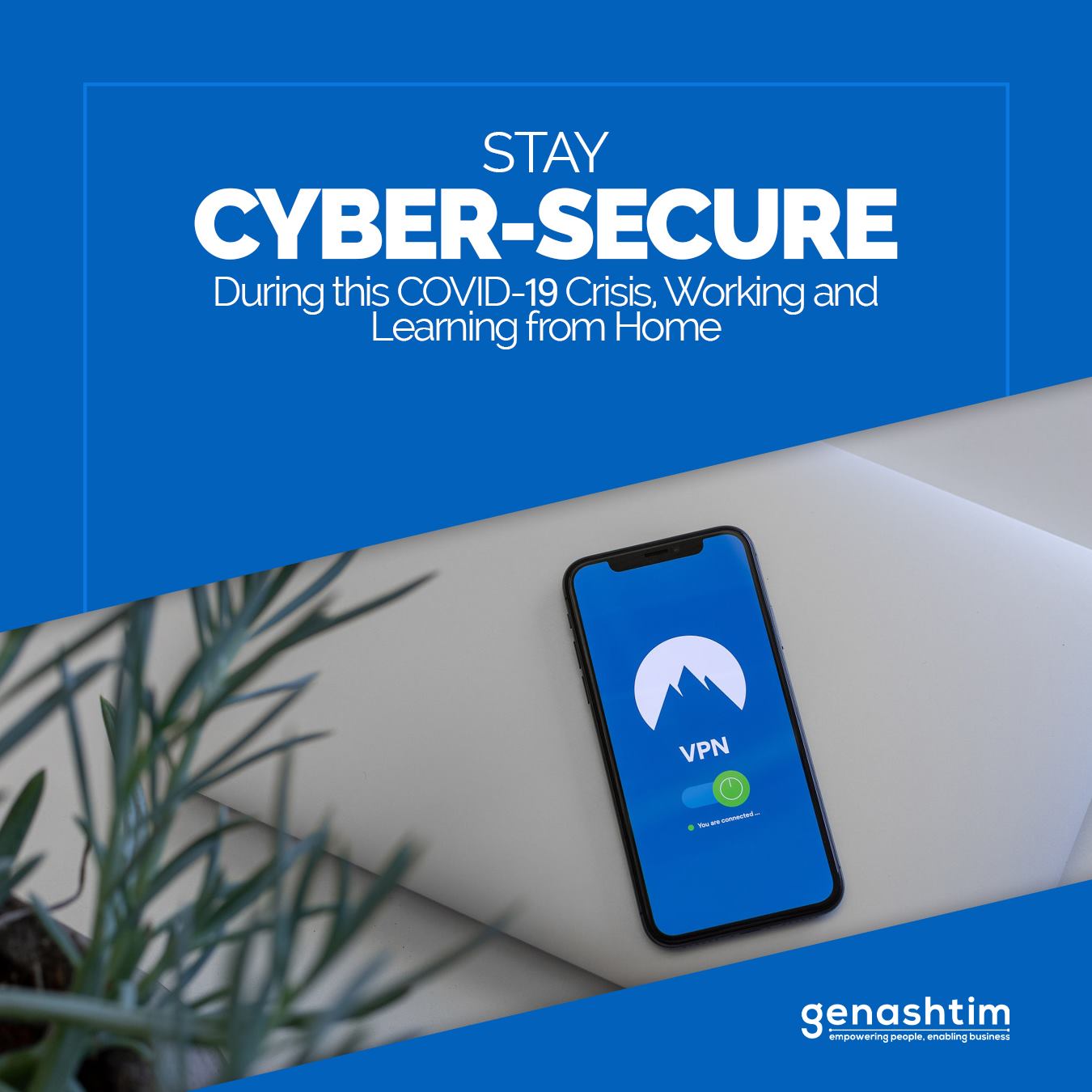 Online threats are a real danger to working and learning from home systems. With the upsurge of the Work-and-Learn-from-Home phenomenon due to the COVID-19 situation, cybersecurity is a matter of concern that needs to be taken seriously. This is because, with the COVID-19 outbreak, hackers, scammers, and spoofers have gotten bolder, more resourceful, and more active. These intruders know that many people who work and learn from home have no office cybersecurity, and are vulnerable; they take the opportunity to commit online thefts.
All is not lost. Here are some ways you can amplify your cybersecurity while working and learning from home:
• Use different passwords for different sites. Also, change your passwords. A password manager is recommended so that you have all your passwords in one place, making referrals easier.
• Secure your Wi-Fi home router. Make sure your neighbor or anyone else outside your home is not using your router.
• Avoid using public Wi-Fi in public places like transportation hubs, restaurants, malls, etc., as they are unsecured and hence can compromise your cybersecurity.
• Many organizations have a Bring Your Own Device (BYOD) policy. The device is required to be updated to empower Work-from-Home and Learning-from-Home which must consist of these four essential components:
– malware detecting software and anti-virus software
– file system defense or a backup
– two-factor authentication
– Virtual Private Networks (VPN)
By following these steps and putting your organization's IT department in the loop, you can have peace of mind while working or learning from home, knowing that your cybersecurity is intact.
Source:
https://bit.ly/2ycb2gq