MOOC vs SPOC vs COOC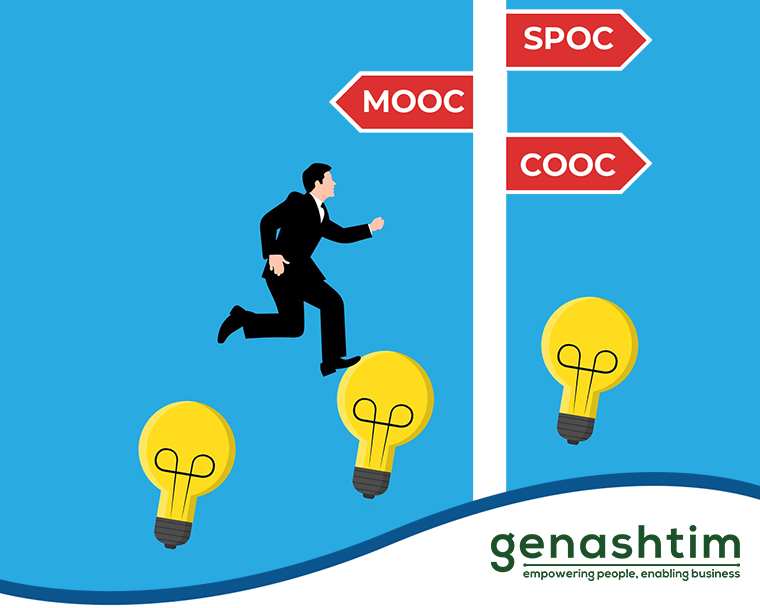 Massive Open Online Course (MOOC), Small Private Online Course (SPOC), and Corporate Open Online Course (COOC) are online courses with different yet overlapping attributes.
MOOC is open to the masses. A MOOC course uses a web platform and allows a proliferation of learning and social interactions, generating open-ended outcomes. With a distance-learning approach, a mass of learners is enabled to participate in a MOOC collaboratively and interactively.
SPOC offers custom-made courses to a small and specific group of people. With blended learning support, SPOC engages faculties and students; this is done by conflating online resources and technology. eCornell courses fall in the SPOC category.
COOCs are MOOCs combined with SPOCs for businesses – it's exclusively corporate and involves upskilling via online training.
The scope of all these three online courses is vast, with the target audience of students, workers and individuals. The primary advantage of these online courses is self-paced learning. All you need to enroll in a MOOC, SPOC or COOC is an internet connection.
All three courses facilitate Learning and Development (L&D).
Start learning now at https://genashtim.sg/ecornell/