How can you implement gamification effectively within your elearning program?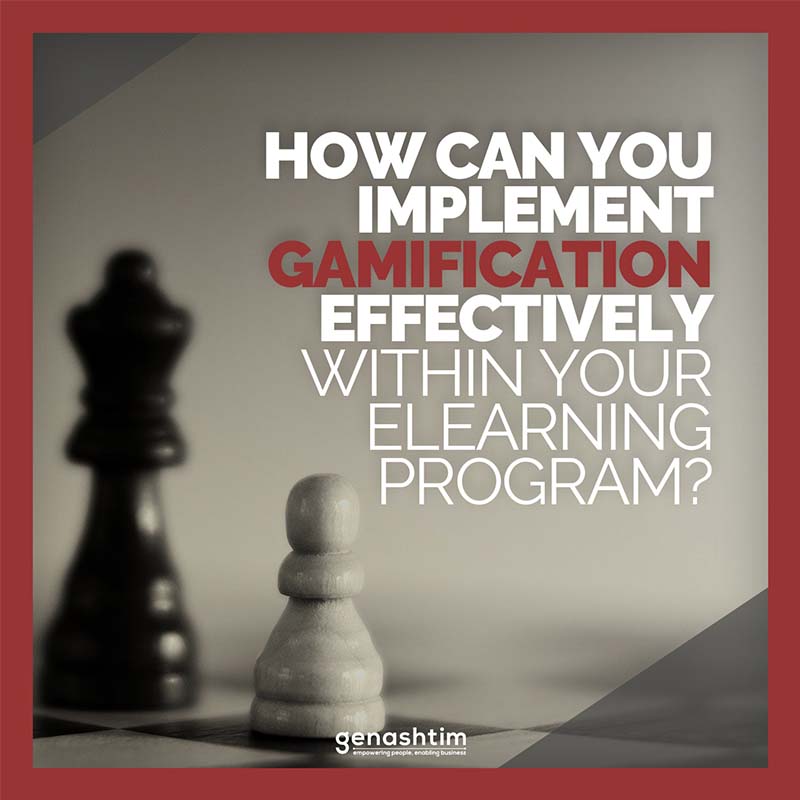 Gamification is a popular term at the moment and it can be seen in numerous and diverse applications. The simplest definition of gamification is that it's a process that adds typical elements of game playing such as point scoring, competition with others, and rules of play to other areas of activity.
Let's consider some effective ways to adopt this practice and galvanise your training efforts.
Determine the business problems you want to solve
Identify the areas that you want to see business results in and create incentives to help your employees reach those points. Devise a plan and develop actionable items that will help you and your employees achieve the collective goal.
Don't gamify the wrong process
A flawed process will always be flawed, so tacking gamification onto it won't make it successful. In fact, incorrectly implementing gamification can be just as bad as ignoring goals or not even conducting training at all.
Be realistic with your expectations
Game behaviours can influence your employees immediately but that doesn't always translate into sustainable behaviour. Put action things to your elearning platforms; encourage to join the competition, and give reward positive behavioural traits for employee who deserve it. This will motivate them.
Source:
https://buff.ly/2KZ76FL