Digital Marketing & how it can enhance your business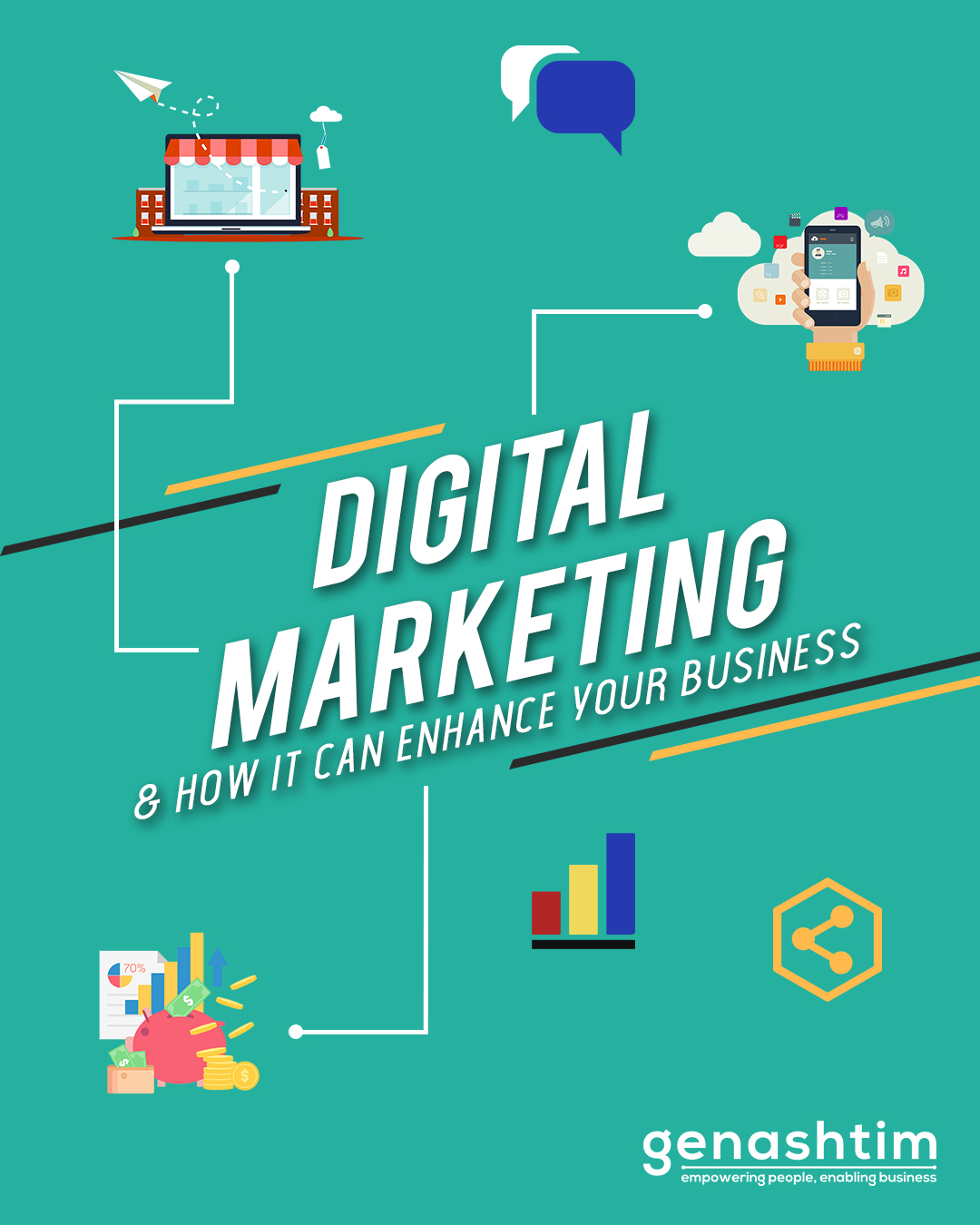 As the Internet takes over how we live life, it's important for businesses, small and large to harness digital marketing in order to drive business forward.
Digital marketing is the marketing of products and services via digital technologies, namely, the internet – the promotion of businesses is carried out via electronic devices and social platforms that are connected to the internet.
The benefits of digital marketing are as follows:
• Places direct engagement in between a business and its clients – it also allows the building of an interactive fan base for your products or services via social media.
• Highly affordable – considerably cheaper than conventional marketing.
• Via Search Engine Optimization (SEO), the right customer target is pooled – ensures that the targeted customer-base is viewing your content.
• Brand awareness and ROI are increased.
• Real-time customer services are enabled.
• It's tangible – provides measurable data and analysis of customer behavior and engagement.
Conclusively, if you are to ready your business for the future, digital marketing is critical.
Read more here:
https://bit.ly/2QDBAhV