Content Strategy for Seller-Buyer Experience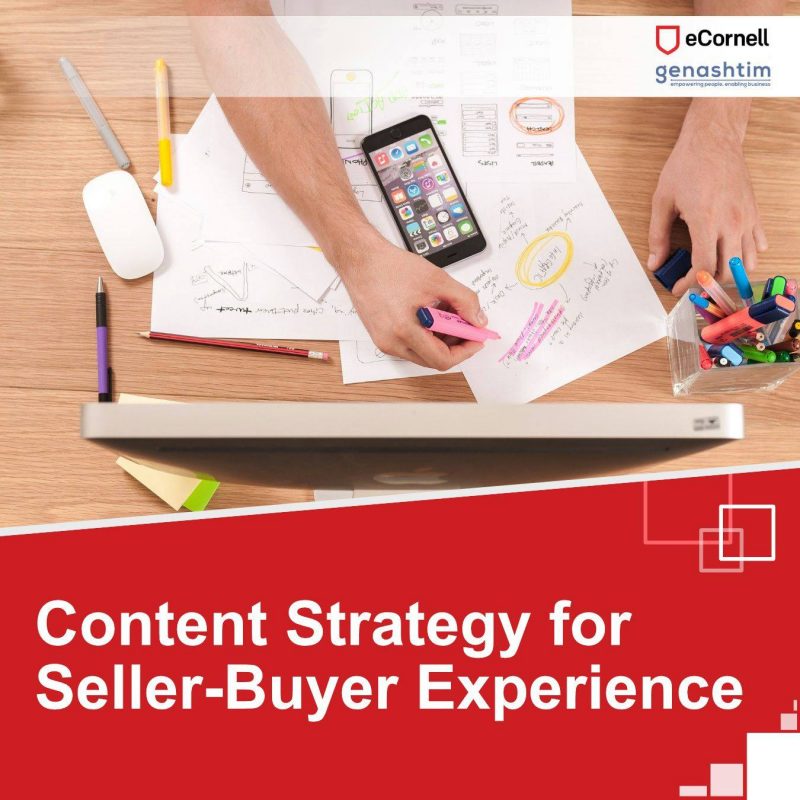 A lot people ask this question: "Isn't content a marketing issue?" The answer is that it can be as content information can be stated in numerous ways, in different platforms to drive sales effectiveness by engaging with audiences for the brand to have relevant, valuable, and differentiating buyer interactions in their buying journey.
Content for a salesperson should follow the idea that build and create an unforgettable buyer experience as it should also create a great seller experience, empowering them to be highly efficient and effective. It is safe to say that salespeople involve themselves with content strategy, yet it reduces their actual selling time. When sales is considered in content strategy, it enables the formulation of strategised content that can be effective in the buying side which needs to target different roles, industries, etc.
Buyers want to make the best buying decision as salespeople want their service to be the best buying option, this requires different types of content that is optimised to both the seller and the buyer's side.
For buyers to get a better understanding of the brand, they explore different solutions. Brands must aim to create a shared vision with the buyer by showing them their solutions, the cost of doing nothing, and the goals they could achieve by implementing the best solution. The perspective must always be the buyer's journey and the buyer-seller interaction, so content should serve its intended purpose in that matter.
With content strategy, you will be able to reach your sales goals and you can define the context of the organisation's sales approach and their customer strategy, gaining better win rates. This will also keep higher rates in productivity and performance.
Source: https://buff.ly/37hJGTY