4 Ways To Be More Effective at Work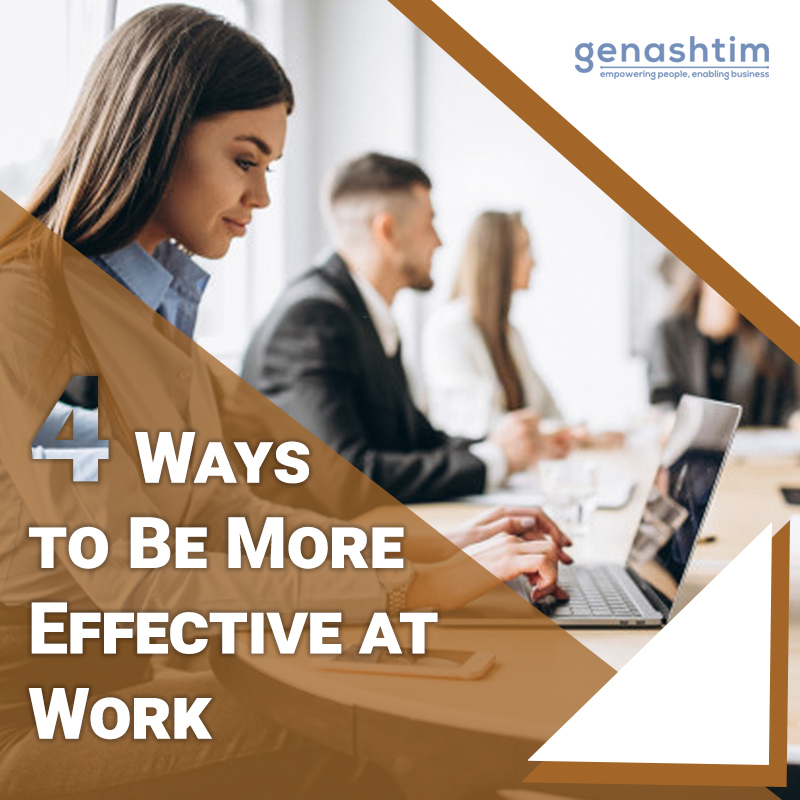 1. Trim Your Task List
We all know how paralyzing it can be to start a big project or tackle a crazy to-do list. So, trim the task list before you take on a big task.
2. Swap Your To-Do List for a Schedule
Sit down, look at your available time for the day, and be realistic about what you can get done. Listing all of our tasks could helps us to manage and prioritise what to do. Set deadlines as it is necessary for good time management.
3. Stop Procrastinating
One of the biggest reasons we procrastinate is because we simply don't know where to start. To solve this problem, you need to find out what are the goals you want to achieve and decide on the strategy to achieve that. This will help to trigger the motivation to carry out the task.
4. Stay Organized
Highly effective people have systems in place to help them find the exact information they need, when they need it. Stay on track and know what you can do and what you need to do.
Visit our website to see our services offer:
https://dev.edwardbinua.com/genashtim/
Source:
https://bit.ly/33Nw2aW