4 People Management Tip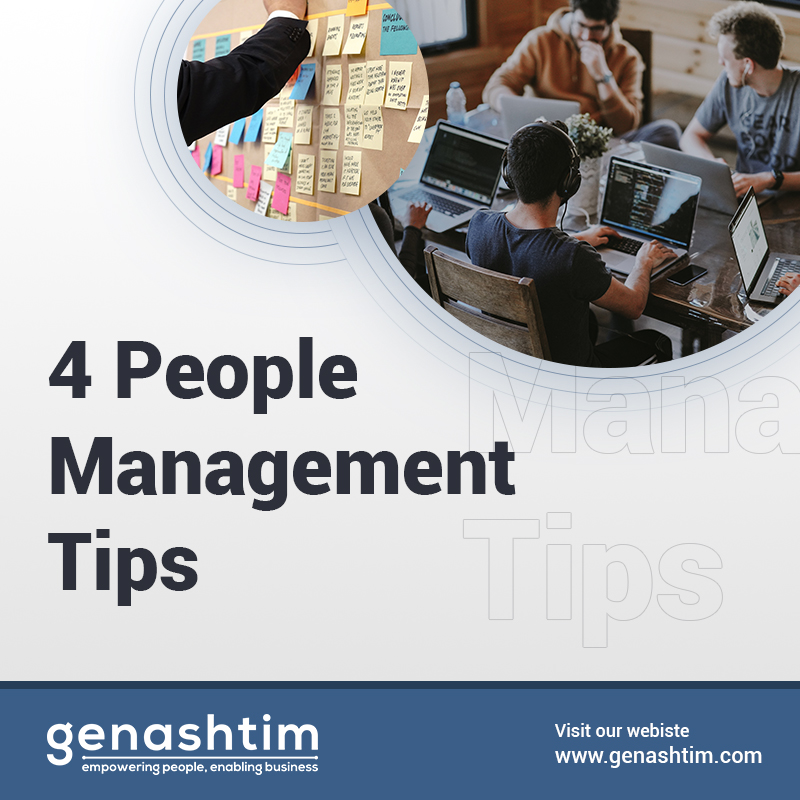 1. Start listening.
People management starts with listening and listening starts before you think it does. Good listening is important to the management role, and it begins before you even sit down to talk to an employee. According to Dianne Schilling, an expert on emotional intelligence, keys to listening well include keeping an open-mind and not drawing conclusions before or during conversations.
2. Collaborate develop smart cooperation.
Contribute more by adding value to the work process and to the lives of employees while also multiplying the effectiveness of the team. Individuals need to be assigned responsibilities that they can step up to and achieve with effective team collaboration.
3. Understand each employee's purpose.
People want to work on projects in which they believe they can do well, and when they're given the opportunity to do what they do best, they feel more connected to their work. Purpose is a huge part of what keeps people satisfied at work and drives them to succeed and push themselves professionally.
4. Balance praise and criticism wisely.
Employees need a balance of both praise and criticism in order to thrive. If you only give praise for good work, you're a straw man that frustrates employees because you are not helping them grow. But if you only mete out criticism, your employees will always be on-edge and demoralized.
Source:
https://buff.ly/2KvvcH0
News website: https://buff.ly/3hEDIkp