Small Business and the Resurgence of COVID-19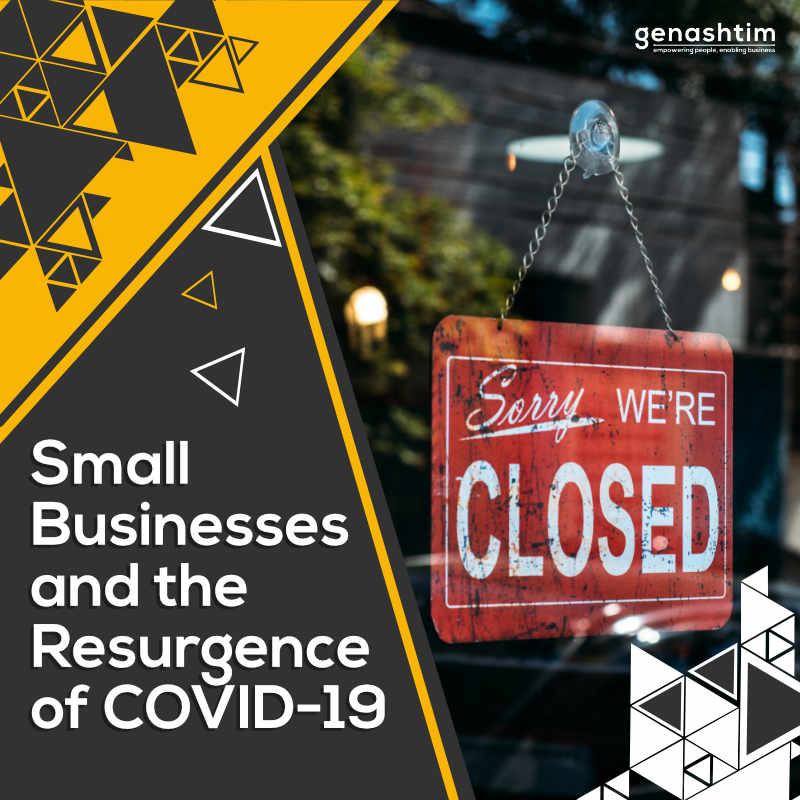 Small businesses equal strong economies and the advent of COVID-19 has dealt a serious blow to many small businesses at the global level. Nevertheless, many saw a light at the end of the tunnel with the anticipation of the easing of imposed restrictions. However, with the resurgence of COVID-19, many small businesses have now received a fatal blow. The seriousness of this situation in the U.S. has been highlighted in an article in The New York Times, which shows that:
• Almost 66,000 businesses have collapsed since March 1.
• For the period June 15 to June 29, there was a higher rate of permanent closures than for the preceding three months.
• Small businesses contribute 44 percent to economic activity in the U.S.
• This could have a devastating effect on the country's economic growth.
The greatest positive in all of this is that the world has seen many devastations before and has bounced back. The world is resilient that way and we can look forward to the time when everything will normalize.
Source: https://buff.ly/304sw8F
Newsletter: https://buff.ly/2BkXUai
#COVID-19Resurgence #SmallBusinesses #TheEconomy #EconomicActivity See Less