4 Key Questions to Ask Before Investing in Leadership Development Training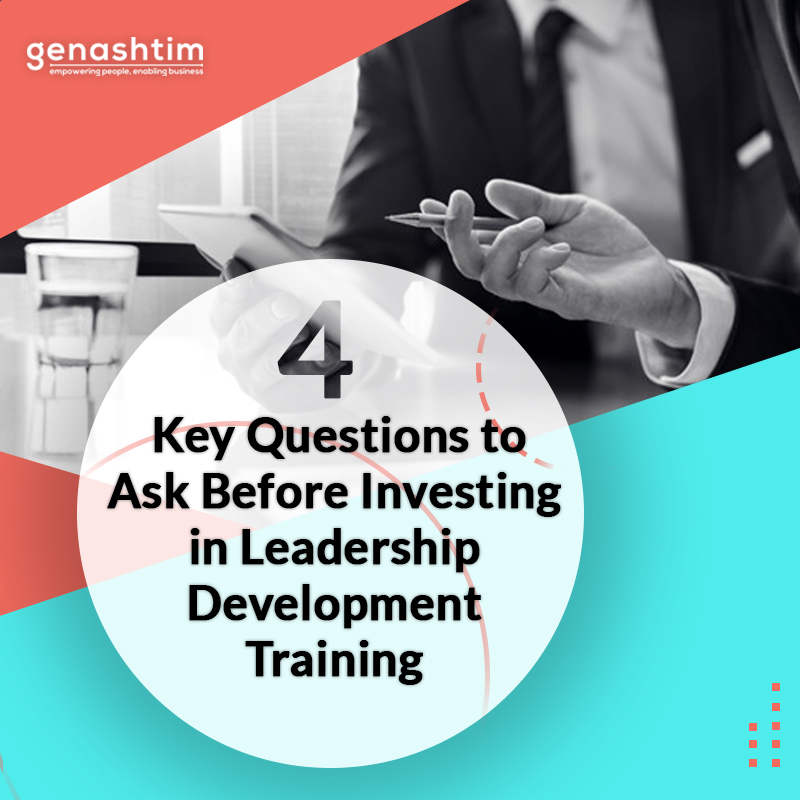 As the business world constantly changes, continual professional development is vital for business leaders as they cope with new situations regularly.
Shifts in employee expectations of wants and needs that change in generation gaps make leadership a journey rather than a destination. With multi-disciplinary cores, general leadership excellence branches out, becoming a highly needs-based specialism.
Leadership development opportunities are endless and range from webinars to exec coaching to business school courses. Before you enrol in a leadership development program though, it is recommended that you ask these four pivotal questions:
1. Does it have real-world application qualities?
2. Is it personalised or just a plain vanilla mould which does not meet the everchanging landscape of leadership?
3. Does it support various competencies like technical and human skills and sync them?
4. Is it a practitioners' class, conducted by seasoned and cognisant leadership practitioners?
These questions are in line with the demand for new leadership competencies that evolve and differ from sector to sector. Many organisations are looking to transform their business models, so it is imperative that leaders are equipped with the skillsets to create, lead, and manage transformation. This is why the four questions ought to be answered clearly before you invest your money and time in a leadership professional development program.
Source: https://buff.ly/3h5ZnS5
Visit our news website: https://buff.ly/3hEDIkp