Unlocking the Transformative Power of B Corps at the IERP Global Conference 2023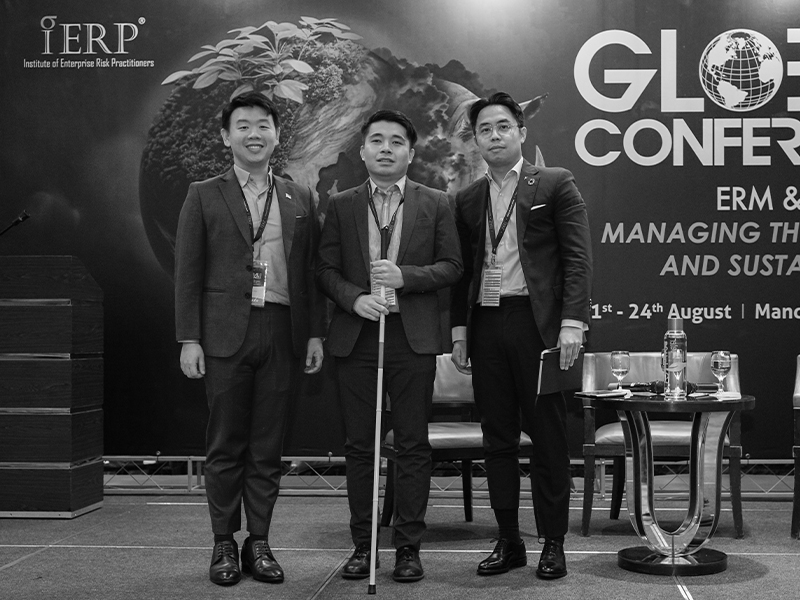 In the recently concluded Institute of Enterprise Risk Practitioners (IERP) Global Conference 2023, Ee Beng Tan of B Market Builder SEA moderated a panel discussion titled "B-Corp: Is it the right choice for your business?" with panelists Benjamin Chua of Speco, and Ee Rong of Bintang Capital. The event was held at the Mandarin Oriental Hotel in Kuala Lumpur, from 22-23 August 2023. IERP brought together this trio of prominent voices who are leading the way in driving social and environmental change through their respective organizations.  
B Corp is a new buzzword on everyone's lips, but sadly not many businesses truly understand what it means. Is it the future of sustainability in business, or is it yet another hoop to jump through in an already difficult business landscape?  
That is the question the panel speakers addressed on the trials and tribulations and the benefits they can have on your business.  The panel discussion which took place on the afternoon of the second day of the conference was a comprehensive exploration of how B Corps are reshaping the business landscape by intertwining purpose and profit and it stood out as one of the most impactful sessions that reverberated throughout the conference. 
The B-Corp panel speakers emphasized the unifying factor in their diverse experiences—the shared belief that businesses should be agents of positive change and that B Corps are not just about "doing good," but also about making better business decisions by embracing a comprehensive perspective that considers both immediate gains and long-term sustainability. 
As the panel session drew to a close, attendees were left with a profound sense of purpose and responsibility. It was a vivid reminder that business success doesn't have to compromise ethical practices, societal well-being, and environmental safety.