Genashtim Clinches Enabling Mark Awards for the Second Time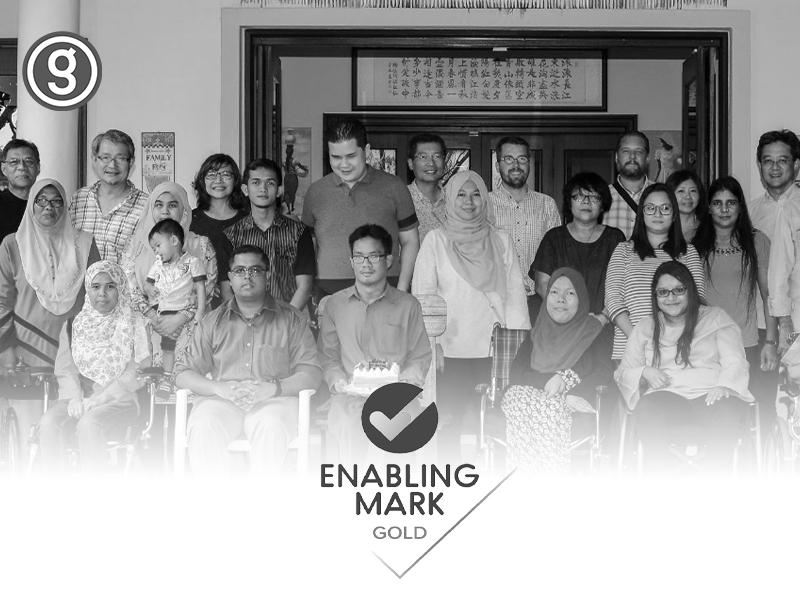 Genashtim has once again become the proud recipient of the Enabling Mark Awards, a national-level accreditation framework that recognizes Singaporean establishments for their commitment to disability-inclusive hiring. Organized by SG Enable, the focal agency for disability and inclusion in Singapore set up by the Ministry of Social and Family Development, the Enabling Mark Awards seeks not only to affirm organizations for their disability-inclusive hiring practices but to provide support to businesses as they make efforts to improve their inclusive employment initiatives.  
The Enabling Mark is awarded in three categories – Silver, Gold, and Platinum. On 13 September 2023, Genashtim was listed among the Gold award recipients on SG Enable's LinkedIn profile alongside Caption Cube and Holiday Inn Singapore Atrium. This is an advancement from 2021 when we won the Silver award.  
Other renowned establishments among the 22 Gold award recipients this year are Uniqlo Singapore and Amazon Asia-Pacific Holdings. Meanwhile, United Overseas Bank (UOB) and Marina Bay Sands made it to the list of the eight Enabling Mark Platinum recipients.  
As a global establishment that strives to embody Diversity, Equity, and Inclusion (DEI) in its business operations, we are deeply honored to receive this prestigious recognition, aligning perfectly with our mission to empower lives by providing equal employment opportunities to individuals from disadvantaged groups.