Thomas Talks About Genashtim's Pandemic-proof Business Model on MTC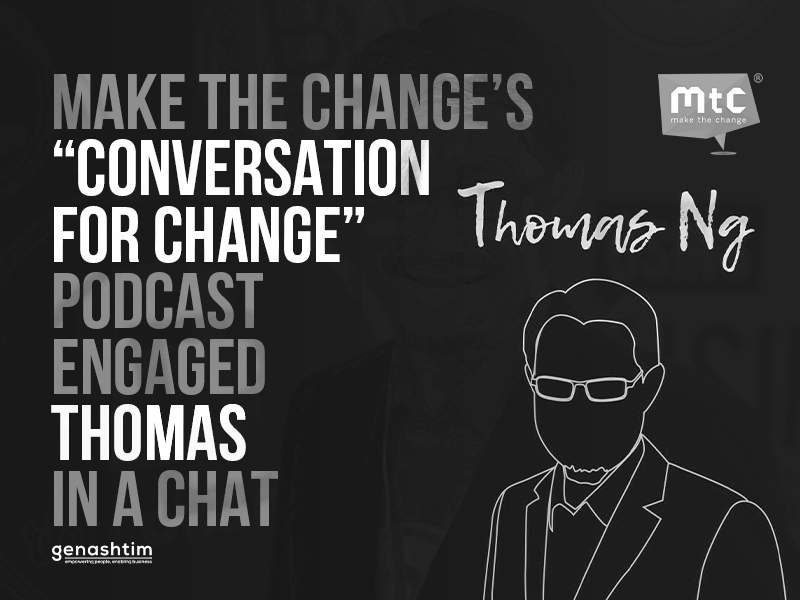 Thomas had a virtual tete-a-tete with Make the Change (MTC) special podcast, "Conversations for Change." MTC is an award-winning Social Enterprise and is involved in transforming the lives of people from various disadvantaged states. MTC endeavours this via social innovation learning and empowering programmes.
As the interview progressed, Thomas spoke about his background, the beginnings and the initial days of Genashtim – the Eureka moment prompted by a need and then the struggle to keep the business going. He also elaborated on the Triple Bottom-line the company implements – People. Profit. Planet.
Thomas explained how his business model, involving online learning services and remote work has accelerated in 2020. The pandemic worked in favour of Genashtim and proved that remote work works with technology and adjustments and online learning is the classroom of the future.
Lighting up when talking about his employees, Thomas shared anecdotes about his staff members, how they inspire him, particularly the PWDs and refugees from the Hazara tribe.
Thomas expressed that what he does is very rewarding. He helps people who want to work and live dignified and sustained lives and they help him to become a better and happier person.
Towards the end of the 19 minutes podcast, Thomas emphasised that where there is a will, there is a way.
Listen to the podcast here.