Thomas Ng Interviewed by Lite FM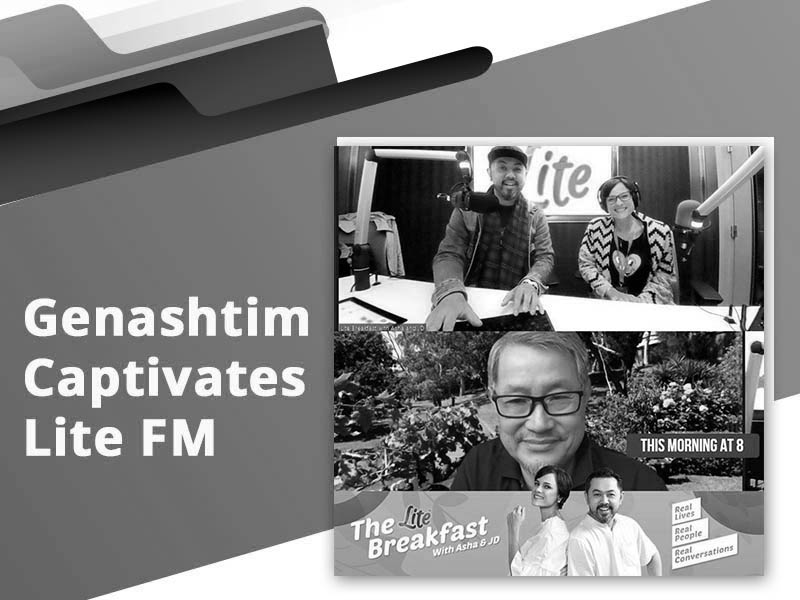 Thomas Ng talked about Genashtim, his brainchild and company in Lite FM Malaysia's radio show "The Lite Breakfast" in their 'FreePlugFriday' segment. This is for 'good businesses' who are given a free publicity push.
The radio jockeys expressed their amazement on how Genashtim is run by people from marginalised communities, particularly by people with disabilities (PWDs). Thomas explained about the Virtual Office Training (VOT) and New Member Training and Orientation (NTMO) that the staff undergoes. He elaborates on the seriousness of the business and work that it is not a charity.
Throughout the show, he mentioned about his star employee, Nadia Saidi who does exemplary work and displays high efficiency despite her physical limitations due to cerebral palsy. She was the one who arranged this interview.
Thomas went on to talk about the company's pandemic-proof business model where he also shared that despite the hardships face by different industries, 2020 was the best year for Genashtim.
As the interview came to a close, a special treat from the Lite FM Crew in form of a special jingle for Genashtim was presented. It is a shoutout to all listeners to show what Genashtim does for the marginalised communities and its role in connecting people who are at a disadvantage to the global economy while delivering world-class e-solutions and becoming a sustainable business.