Genashtim Becomes a Member of raiSE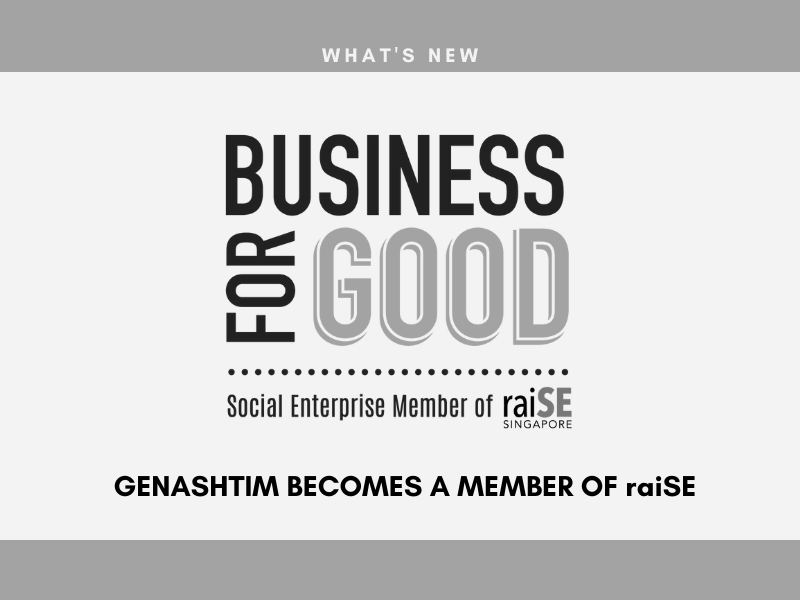 It's our pleasure to announce that Genashtim Pte Ltd is now a member of Singapore Centre for Social Enterprise. RaiSE is an organisation that was formed to drive the social enterprise sector in Singapore.
We are passionate about and dedicated to providing sustainable gainful employment for marginalized communities – starting with Persons with Disabilities (PWD). We are determined to prove that with the right opportunities, working environment and processes, people from such marginalised communities can thrive and be as productive as any other workers. Our entirely cloud-based operations and online delivery of learning and services minimise the consumption of resources and production of emissions, allowing us to operate with a very small carbon footprint. We are honoured to be a member of raiSE and shall strive to impact society more positively.