Providing Work Opportunities for Disadvantaged Groups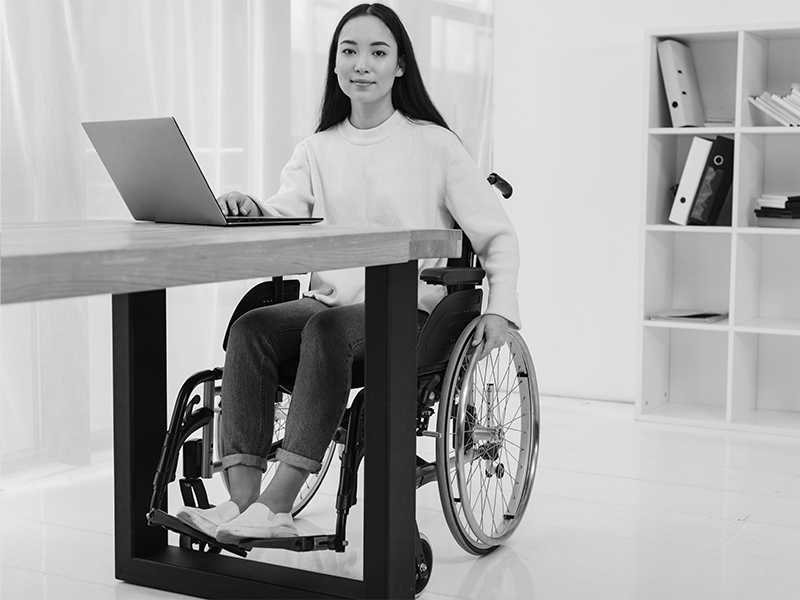 Genashtim is a global for-profit social enterprise that was founded by CEO Thomas Ng after leaving his corporate career. The company was created to support the people sidelined by the global labor market. In creating a workplace that is inclusive and accessible for Persons with Disabilities (PWDs), a 100% cloud-based virtual company was established, initially focusing on e-learning. Eventually, besides the PWDs, Genashtim began offering employment opportunities to other disadvantaged groups such as refugees, senior citizens, and women in oppressed environments. Driven by the United Nations Sustainable Development Goals (SDGs), Genashtim promotes decent work and economic growth (SDG 8), reduced inequalities (SDG 10), and climate action (SDG 13).
With 62% of its workforce made up of individuals from disadvantaged backgrounds, the company offers competitive salaries and even shared a third of its profits with employees in 2021. In addition, the company's 100% virtual operation is implemented for a more equitable and inclusive workforce. Genashtim's virtual operations have also enabled it to reduce carbon emissions, achieving a carbon-negative reading and offsetting additional carbon through solar panels and employees planting mature trees in their gardens.
Amidst the persistent discrimination faced by marginalized communities, Genashtim has grown significantly, tripling its revenue between 2019 and 2022. It has also expanded its impact with the growth of its staff from 71 in March 2019 to 102 in March 2022. Recognizing the importance of continual growth, the company also provides upskilling opportunities for its staff through year-round training and workshops.
To replicate its social impact on a wider scale, Genashtim developed JEDI Jobs, a job portal offering remote work on a global scale. JEDI Jobs enables talents from developing countries to secure jobs with better pay by leveraging the international currency exchange rate. To date, it has around 2000 job seekers from diverse backgrounds.
Read the full article here.