Malaysian Cabinet Member Amazed by a Genashtim Employee's Resourcefulness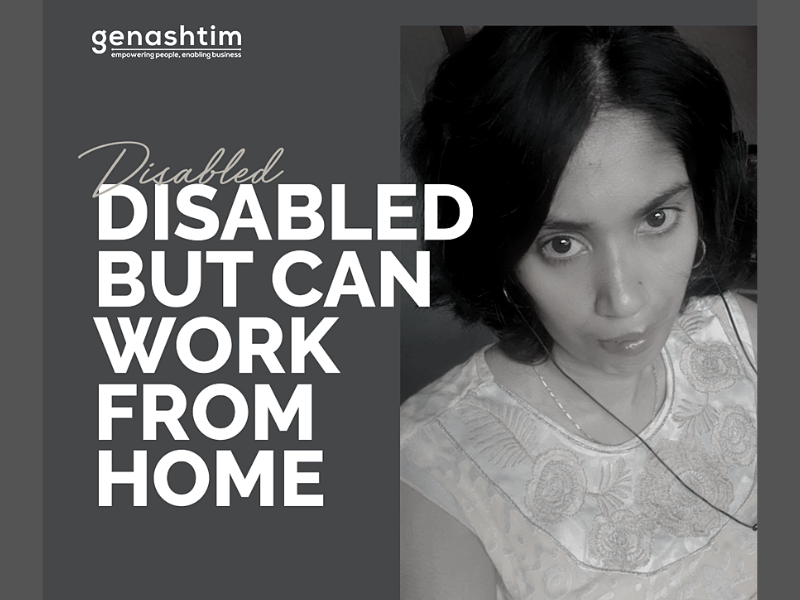 Other people are invariably bowled over by Genashtim's PWD employees contributing to the economy while managing disabilities and even battling debilitating diseases. PWD employees of Genashtim are often interviewed on YouTube and television channels where they share their sheer determination to be productive in ways that they are able to. In that light, a Malaysian cabinet member, Yang Berhormat M. Kulasegaran visited Hemashree Krishnan, a Genashtim's employee since June 2019 at her home to find out more about her determination to work. YB Kula visited Hema for the second time on 12 June 2022 after his first visit in 2021, when he and his team were there to deliver food aid.
During that first visit, little did he know that he'd meet a disabled person who is gainfully and sustainably employed. Since Malaysia was in the grip of the pandemic back then, YB Kula's first visit was brief. The second time, however, he sat with Hema and talked to her about employment opportunities and how Malaysians should take advantage of them.
YB Kula told Hema that since then she is always at the back of his mind to know how a disabled person like her can work, let alone work full-time, from home. For Hema, working isn't an option – it's the responsibility of every human being. She was blogging, writing to local newspapers, and freelancing online before landing a job at Genashtim. In fact, the Founder and CEO of Genashtim, Thomas Ng reached out to Hema after reading her article in a local Malaysian online newspaper. Hema doesn't consider herself "inspiring." She did what she had to do like any other person and would like to be considered as just another human being living in the world who is contributing in whatever way she can to enrich the world she lives in. She had shared this with YB Kula during their conversation.
While YB Kula credited Hema for her resourcefulness and effort, she would not have made it without Genashtim's organizational and human support. Hema is affected by a rare genetic illness known as Wilson's Disease. One of the symptoms of Wilson's Disease is severe migraines. Genashtim's Take Some policy is a huge incentive for Hema to take time off for rest. The company understands that its PWD employees aren't in optimum health and are prone to injuries and aches, so it gives them the liberty to take as many breaks as they need. Hema is immensely grateful for the trust the company has in her and often works as soon as she feels she can handle seeing screens even though she's on leave.
Watch the video of YB Kula talking to Hema below: