Genashtim PH Get-together with Thomas and Guy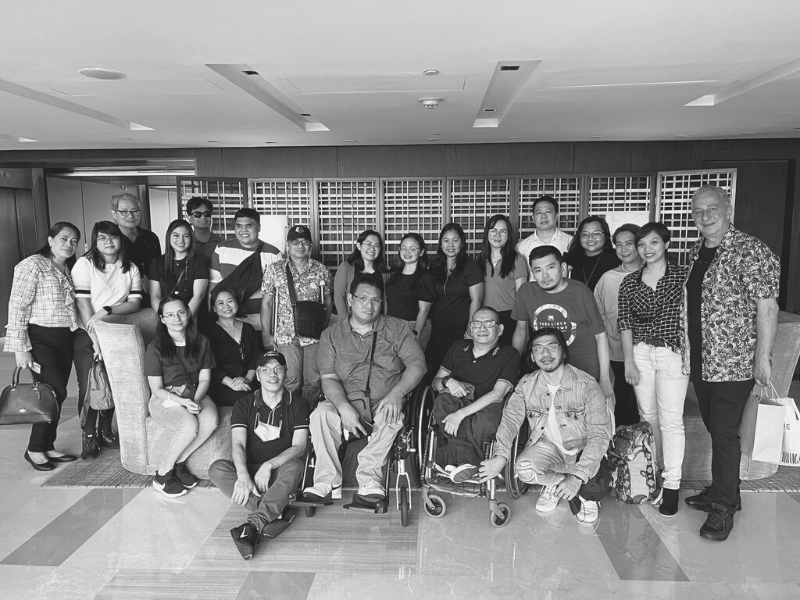 This year, the Genashtim PH team was fortunate to get together again after the initial meet-up with Thomas Ng, Genashtim's CEO and Founder at the Shangri-La Manila Hotel in June 2022.
On 22 October 2022, Thomas Ng, and one of the company's Board of Advisors, Guy Russo attended the Genashtim PH get-together at the New World Hotel, Makati.
Both Thomas and Guy were in the Philippines for a business trip, and they took time out of their busy schedule to meet with the Genashtim PH team before their flight to Singapore. A total of 21 PH staff from the National Capital Region (NCR), and the nearby provinces of Taytay, Cavite, Bulacan, Pampanga, and Bataan attended the lunch meeting.​​​​​​​​​​​​​​
Over a delightful lunch, the PH team got to know each other better and enjoyed catching up with Thomas and Guy. Lunch became even more lively with the short and fun on-the-spot interview of colleagues, facilitated by Guy and Red Pioquinto.
Lunch was followed by a speech from Thomas, highlighting the good news and updates happening within the company. Next, the PH team had an insight into the life career of Guy Russo through his interview by Villy Villano. Guy candidly shared his past experiences and valuable lessons, from being a humble worker at one of the McDonald's stores in Australia to being a Managing Director of Target and Kmart, Australia, and finally, to his current role as Chairman of the Board of a line of Mexican restaurants in the same country.
The Genashtim PH team is grateful to Thomas and Guy for making this event possible and looks forward to more such gatherings in the near future.