Famous Blogging Platform 'Medium' Recognises Genashtim As A Model Company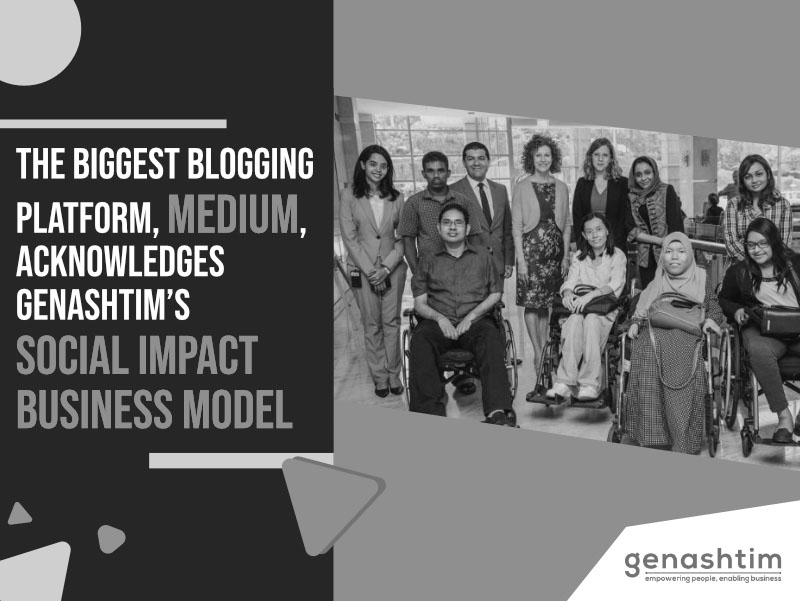 Medium, the famous free blogger platform, features Genashtim as a model company that hires people with disabilities (PWDs) while abiding to its diverse and inclusive social impact business model.
Genashtim's CEO and Founder, Thomas Ng, talks about how he built Genashtim to recruit and develop the skills of people with disabilities who were identified as 'incapable of work' yet they can work. Genashtim restores the dignity of PWDs by connecting them to the competitive economy. Thus, abolishing social and cultural exclusion.
Thomas has received encomiums for his business being a force to do good. He shared that he had faced challenges in the initial years. However, resilience, resourcefulness, and a reinventive mindset has brought Genashtim to where it is today.
Read more here.