Innovation to take your business ahead in the Digital AgeType a message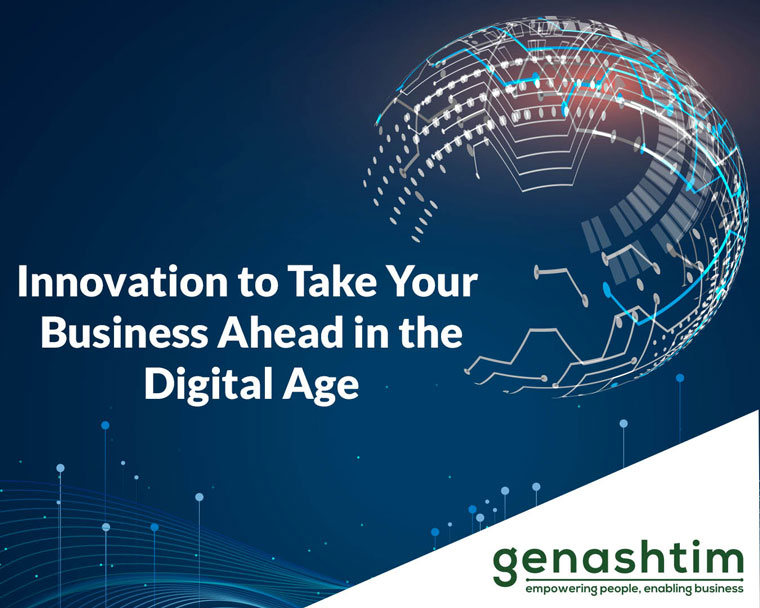 Digital transformation is inevitable for companies – but, in order to drive revenue and company progression, innovation to drive digital transformation is critical.
Digital transformation endeavours need HR to not only acquire and accrue digital wokeness but also to promote innovation.
Digitalisation is already sweeping industries and HR is training employees on mammoth scales, enabling innovation contained in upskilling. A critical consideration for such training is that organic growth is charged by technological adaptations, innovation, and advanced data science.
The core goal isn't finding, recruiting and upskilling subordinate talents but companies achieving their organisational goals; this is so that their digital aspirations are achieved – this again entails innovation.
Previously, companies were just aware of the requirement of being innovative. But, as the digital age takes over, companies are upping the ante in a competitive market to thrive – constant products and services creation and improvement are taking place, contained in innovation effectiveness. Innovation effectiveness is where companies update business processes to be influenced by expedient opportunities pursuing.
Self-motivated efforts are what it takes to build effective innovation towards digitalisation for companies. Besides upskilling employees to stay abreast of digital innovation, leaders need to be armed with digital leadership skills.
Conclusively, talent strategies need an overhaul in this digital age; sensing new business opportunities and decide where investments should be made and seizing opportunities and upscale at all decision-making and production levels (Source: Foster Innovation to Drive Digital Transformation).
Read more here:
https://gtnr.it/2BChStY