AI-in-eLearning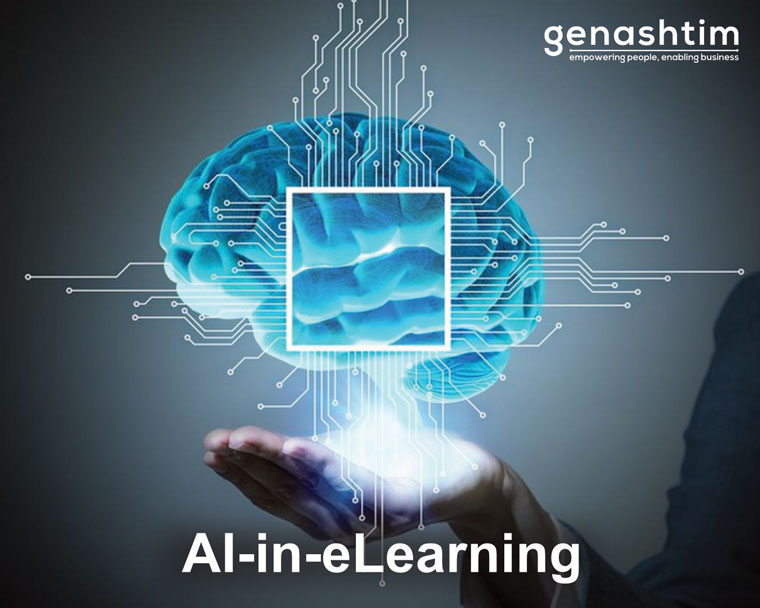 A study published by eSchool News indicates that by 2021, the application of AI in education and learning will be increased by 47.5%. (Source: 5 Ways AI Is Changing The Education Industry)
AI has become an indispensable companion in our lives without us not even realising its role. In the same way, AI will transform how education is given and received; mainly, academic pursuits are getting facilitated and bespoke. Nowadays, with an internet connection and gadgets, we can learn from anywhere.
With AI penetrating the education field, a number of impacting changes are already happening:
Administrative tasks get into AI capacity where AI takes over grading tests, checking homework and providing pertinent feedback to student performance. AI also allows the automation of paperwork processing and classifying – with the school admission board department being gainful from AI.
AI will render textbooks obsolete – subjects and lessons are digitalised. Students' individualistic aptitudes will be at the forefront. With inexhaustible and individual student-friendly AI instructors, personalised curriculums that target students with different academic capabilities will impact preschools up to university.
With AI powering education, global learning is taking over fast. Your location isn't an issue – with an Internet connection, a computer, and basic IT skills, you can learn without moving an inch from where you are.
AI makes the whole learning process newly efficient. It can reduce our carbon print and save time from commuting. But AI can only go halfway through – it depends a lot on corporeal self-motivation to learn and complete lessons.
Adaptive learning via AI will become the order of the day fast!
More Info here: https://bit.ly/2FnPwXk