5 tips on how to handle conflict in the workplace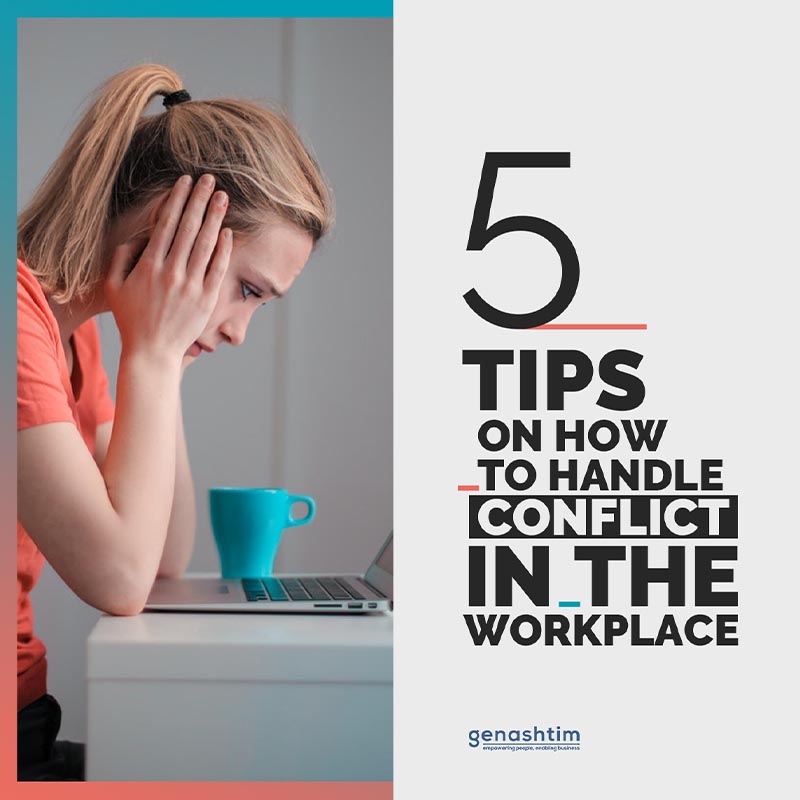 1. Talk with the other party
Ask the other party to state a time when it would be convenient to meet. Next, arrange to meet at a place where you won't be interrupted.
2. Communicate business values
Once you have your values, you need to ensure that you communicate those values you believe to be shared with your employees. They help to ground decision making, encourage positive behaviours, as well as assist recruit and retain like-minded employees.
3. Identify points of agreement and disagreement
Summarize the areas of agreement and disagreement. Ask the other party if he or she agrees with your assessment, and modify your assessment until both of you agree on the areas of conflict.
4. Build on your success
Congratulate each other when you make progress, even if it's just a small step. Your hard work will pay off when scheduled discussions eventually give way to ongoing, friendly communication.
5. Agreeing on a mutual solution
Firstly, ensure that each one of your members has voiced out what an ideal solution would look like. The next step is to list down and identify the pros and cons of each solution. Identify common ground or areas of agreement and work together on a solution. Encourage each party to repeat their understanding of the agreed-upon solution
Source:
https://bit.ly/31mSg20
Subscribe to our newsletter:
https://bit.ly/2Z383AT