Genashtim's Villy Villano Speaks at the APEC Symposium in Hanoi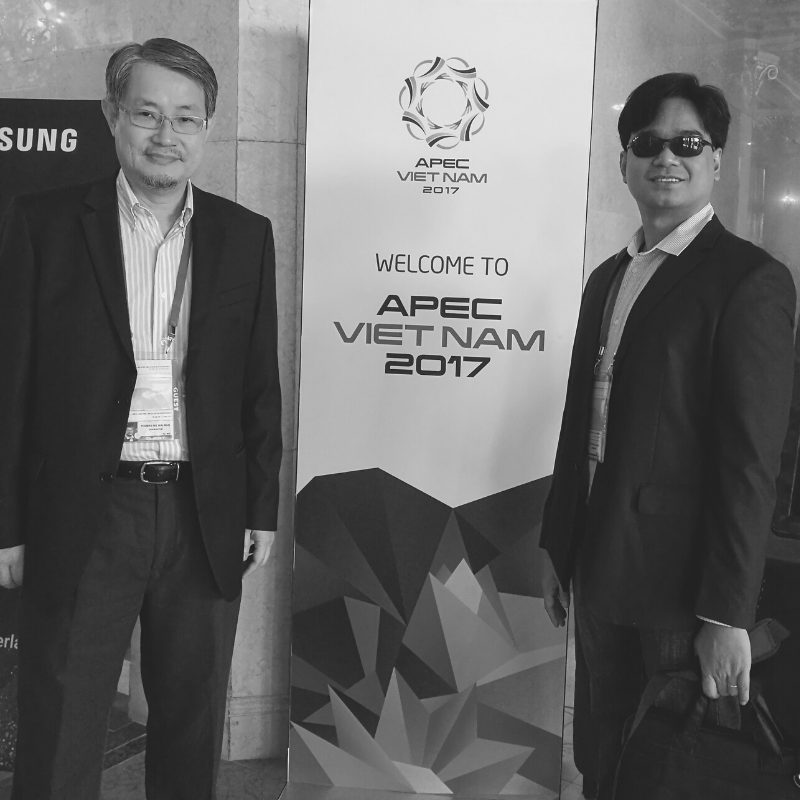 The APEC Group of Friends on Disability Issues (GOFD) and the Human Resources Development Working Group (HRDWG) co-hosted a symposium on PWD employment at Hanoi, Vietnam on May 10, 2017.
Speakers were invited to highlight how they could contribute to this growing workforce sector. One of the speakers, Villy Villano, an employee at Genashtim shared his journey on the matter.
Villy Villano is a Client Support Manager of Genashtim and he talked about his struggle when he lost his vision and how he came about working for Genashtim. He shared his career path in the company, working in different departments to being promoted as a Client Support Manager today.
In his talk, he highlighted what Genashtim is and its role in the PWD employment. Not only does Genashtim give opportunities to PWDs but it also is open to refugees, senior citizens, and workers from less developed economies, giving them the platform to utilise their skills despite their impediments. He emphasised that the company is for-profit, leveraging on its employees' skills to provide quality service to its clients, making Genashtim a certified B-Corporation.
This event also highlighted the reason why employing PWDs and including them in the workforce could be of benefit for all. According to an exploratory study conducted by the International Labour Organisation (ILO) on the macroeconomic costs of excluding people with disabilities from working, economic losses related to disability are both significant and measurable, ranging between 3-7% of GDP.
The delegates also discussed employment-related barriers faced by PWDs, why it is necessary to provide them with better legal protection, increasing awareness in overcoming stereotypes, myths, and prejudices, and to also address gender equality in workplaces.
The panel also tackled on the education for children with disabilities in anticipation of their future as working individuals. In addition, they also touched on transportation accessibility, developing employment skills and training opportunities in the rural areas for PWDs.
The event was of great success, covering topics that could set the standards on fresh perspectives to open more employment opportunities for PWDs all over the world.